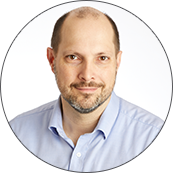 Joseph South
Chief Learning Officer
Joseph South, chief learning officer, is a strategic national educational technology leader focused on evidence-based learning transformation.
He formerly served as the director of the Office of Educational Technology at the U.S. Department of Education. In his role at the department, he was an adviser to the Secretary of Education and developed national educational technology policy, formed public-private partnerships to assist state and local education leaders in transitioning to digital learning, helped school districts expand the use of openly licensed educational resources (OERs), and collaborated with stakeholders to nurture a robust ecosystem of edtech entrepreneurs and innovators.
He also worked on a cross-governmental team to bring high-speed broadband, interactive devices, professional development for educators and leaders, and high-quality affordable digital content to U.S. classrooms. He is a strong proponent of the active use of technology by learners.
South has led learning product development teams at startups, museums, nonprofits, corporations and higher education institutions. He has also directed a host of learning programs and consulted on projects in China, Korea, Mexico, South America and the Middle East.
He holds a doctorate in instructional psychology and technology from Brigham Young University.