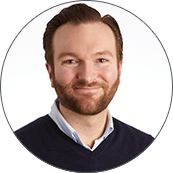 Simon Helton
Director of Membership and Community Engagement
Simon Helton, director of community engagement, has been with ISTE since 2014, helping to foster a positive community for educators.

He previously worked for a nonprofit dedicated to providing students access to health care at school, and as a classroom teacher in California, teaching foreign language, writing and literature.

Simon has a bachelor's in philosophy and Scandinavian studies from the University of Oregon and a master's in Scandinavian languages and literature from the University of California, Berkeley. In his spare time, he enjoys nerding out over new technology and spending time with his wife, dog and cat.