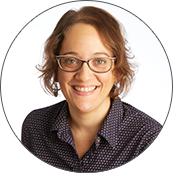 Valerie Witte
Senior Acquisitions Editor
Valerie Witte, senior acquisitions editor for ISTE books, is an experienced project manager and editor who is passionate about content — from researching, acquiring and developing high-quality books and videos to helping promote products through web campaigns and social media. She enjoys researching market trends, connecting with potential authors and strategizing on product lines to inspire creative communities and educators.
Prior to ISTE, she acquired and developed instructional photography books and videos for creative professionals at Peachpit Press.
Valerie is a published poet and holds a bachelor's in English from Rhodes College in Memphis, Tennessee, and a master's of fine arts in writing from the University of San Francisco.