November 2, 2017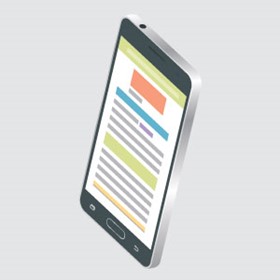 At a time when misinformation and fake news spread like wildfire online, the critical need for media literacy education has never been more pronounced. The evidence is in the data:
80% of middle schoolers mistake sponsored content for real news.
3 in 4 students can't distinguish between real and fake news on Facebook.
Fewer than 1 in 3 students are skeptical of biased news sources.
Students who meet the ISTE Standards for Students are able to critically select, evaluate and synthesize digital resources. That means understanding the difference between real and fake news.
There are several factors students should consider when evaluating the validity of news and resources online. Use the infographic below to help your students understand how to tell them apart.
Click on the infographic to open a printable PDF.
Learn more about teaching K-12 students how to evaluate and interpret media messages in the book Media Literacy in the K-12 Classroom by Frank Baker.