July 8, 2014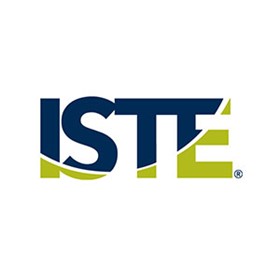 WASHINGTON, D.C. July 8, 2014 The International Society for Technology in Education (ISTE) today filed a petition, signed by more than 1,500 educators, urging the Federal Communications Commission (FCC) to modernize E-Rate and to #RaiseTheErateCap prior to the start of the 2014-15 school year.

In a statement, ISTE CEO Brian Lewis responded to FCC Chairman Tom Wheeler' 's proposed E-Rate order:

" "E-Rate is the single largest federal technology support to K-12 schools and districts. ISTE has shared with the FCC firsthand accounts of the benefits of the program. We' 've offered suggestions, and more than 600 educators have filed comments on how to modernize it and recommendations for efficiencies. 

In addition to not raising the funding, cap, the chairman' 's proposed order does not reflect educator' 's voices. 
Modernization doesn' 't require a complete overhaul of the program. We all recognize the growing need to build out WiFi in our nation' 's schools, but it should not be the sole focus for E-Rate, particularly at the expense of other much-needed connectivity.  

Small and rural schools lose. The chairman' 's new proposed funding formula would allocate to the poorest schools with enrollments of 40 or fewer students $4,800 at most for all of their internal connection needs over the course of the next five years.

The chairman' 's proposal takes one step forward for connectivity, but pushes many schools two steps back. Paying for WiFi by eliminating funding for voice services, web hosting and email means some districts stand to lose hundreds of thousands of dollars.
Before the five commissioners decide how to vote at this Friday' 's hearing, they should consider the stated needs of schools and the best interests of students. They should stop and listen to the educators who have taken time to provide thoughtful input about how to make the E-Rate work best for today and the future." "


About ISTE

The International Society for Technology in Education (ISTE) is the premier nonprofit organization serving educators and education leaders committed to empowering connected learners in a connected world. ISTE serves more than 100,000 education stakeholders throughout the world.

ISTE's innovative offerings include the ISTE Conference and Expo — one of the biggest, most comprehensive ed tech events — as well as the widely adopted ISTE Standards for learning, teaching and leading in the digital age and a robust suite of professional learning resources, including webinars, online courses, consulting services for schools and districts, books, and peer-reviewed journals and publications. For more information, visit iste.org. Connect with ISTE via Twitter, Facebook and LinkedIn.

For more information, media only:
Jodie Pozo-Olano, Chief Communications Office, ISTE, 804-986-6911, jpozoolano@iste.org