June 6, 2018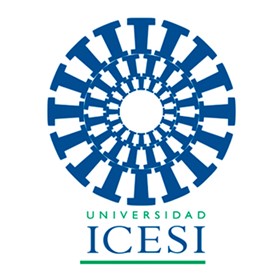 Washington, D.C. – June 6, 2018 – The International Society for Technology in Education (ISTE) and Universidad Icesi of Colombia announced a partnership to promote the effective use of technology in education across Colombia during the EdukaTIC 2018 event in Cali, Colombia, hosted by the university and expected to bring together approximately 650 education leaders from across the country.
The partnership lays the groundwork for important collaboration and cross-sharing of best practices, innovation and research into technology use in the classroom, as well as empowering students with digital age skills and competencies.  
Initiatives to be launched through this partnership include an edtech coaching program based on the ISTE Standards for Educators that will be offered to teachers from schools, universities and government entities in Colombia. The two organizations will also work collaboratively on future research and international activities to continuously update the academic community on important topics related to educational technology and digital competencies.
"We're excited to be partnering with such a well-respected university and to further ISTE's impact in Latin America," ISTE CEO Richard Culatta said. "Through this new coaching program based on the ISTE Standards, we expect to provide relevant, valuable professional development and support for participating educators on what it means to transform learning with technology." 
The partnership will be signed by Culatta and Universidad Icesi Chancellor Francisco Piedrahita.
About ISTE
The International Society for Technology in Education (ISTE) is a nonprofit organization that works with the global education community to accelerate the use of technology to solve tough problems and inspire innovation. Our worldwide network believes in the potential technology holds to transform teaching and learning.
ISTE sets a bold vision for education transformation through the ISTE Standards, a framework for students, educators, administrators, coaches and computer science educators to rethink education and create innovative learning environments. ISTE hosts the annual ISTE Conference & Expo, one of the world's most influential edtech events. The organization's professional learning offerings include online courses, professional networks, year-round academies, peer-reviewed journals and other publications. ISTE is also the leading publisher of books focused on technology in education. For more information or to become an ISTE member, visit iste.org. Subscribe to ISTE's YouTube channel and connect with ISTE on Twitter, Facebook and LinkedIn.
About Universidad Icesi
Universidad Icesi is a private educational institution in Cali (Colombia). Founded in 1979 by a group of entrepreneurs, it trains professionals in 27 undergraduate programs, one doctorate, 24 master's degrees and  23 medical-surgical specializations. It has more than 6,000 undergraduate and 1,300 graduate students. It's ranked the No. 1 university in Cali and southwest Colombia, and third nationally, according to results from the Saber Pro 2017 tests, published by Icfes.
About Eduteka
The Eduteka Center is part of the School of Education Sciences of Universidad Icesi. It has more than 20 years of experience promoting the use of technology in educational processes in Latin America for the development of 21st century competences through its educational portal www.eduteka.org, its EdukaTIC Educational event and training courses and interventions in educational institutions.
About Edukatic
EdukaTIC 2018 is the largest event in Colombia focused on the educational use of ICT and the development of 21st century skills. Its seventh version will be held June 6-8 at the Universidad Icesi campus in Cali.