October 25, 2018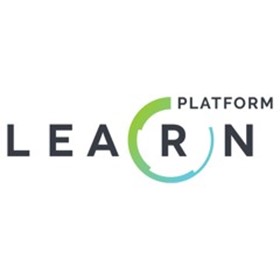 Washington, DC and Raleigh, N.C. — The International Society for Technology in Education (ISTE) and LearnPlatform have announced a partnership designed to enhance the use of high-quality research and data-driven insights to inform improved edtech impact and decisions for district leaders, educators and product developers. The partnership expands upon the previous introduction of the ISTE Edtech Advisor powered by LearnPlatform, which was launched as an exclusive ISTE member benefit at the organization's annual conference in June.
This expanded partnership provides ISTE members with access to free resources as well as a 10 percent discount for members and their districts on paid subscriptions to LearnPlatform, the comprehensive edtech management and rapid-cycle evaluation system. District leaders can learn how to access the benefits provided by this partnership and get their discount code here.
Districts will benefit from an improved capacity to analyze information about product usage and impacts on student achievement, lower their costs, ensure student data privacy compliance, and produce the new evidence reporting now required in the Every Student Succeeds Act (ESSA).
"The reach, innovation and growth mindset of the ISTE community is exactly what edtech needs now. Working with ISTE to harness the power of this network of education leaders is an honor," said Karl Rectanus, co-founder and CEO of LearnPlatform. "LearnPlatform is proud to support ISTE educators — both through powering Edtech Advisor and offering free and discounted services to local education agencies in which they work — to help them organize, streamline and rapidly analyze their edtech to drive better outcomes and better budgets."
The average district uses over 500 different edtech tools every month, underscoring the need for administrators to have access to an edtech management system that can help maximize the district's investments and deliver results. Through this partnership, districts will have discounted access to the full benefits of LearnPlatform as a comprehensive edtech decision support system, along with professional services to improve instructional, operational and financial decisions. The platform has lowered costs and frustrations for over 100,000 educators already, while delivering nine times the average return on investment for districts.
"ISTE's network of global educators is an incredible source of insight around edtech from classroom efficacy to system-wide impact. As we (ISTE) envisioned Edtech Advisor, it became clear that LearnPlatform was the best partner because of its unique, research-based technology, and working together would allow us to meet a need that so many of our members are asking for," said Richard Culatta, CEO of ISTE. "In partnering with LearnPlatform, our organization and members are improving their own work through its tools and expertise."
In selecting LearnPlatform as a partner, ISTE has enhanced the value it provides for member districts and administrators to improve edtech management and evaluation nationwide. This partnership increases the ability of schools to receive support for their edtech initiatives and provide all students with equitable access to technology that works.
At the individual level, educators benefit from using ISTE Edtech Advisor to discover, select and evaluate digital learning tools, leveraging the LearnPlatform product library, which ISTE found to be the most comprehensive, research-based technology for edtech management and  analysis. In Edtech Advisor, the ISTE community of educators can see and share experiences about any classroom technology. Specifically, through ongoing engagement with Edtech Advisor, educators can access teacher insights that provide a more complete picture of a product's use and potential, and inform decision making on new products and apps.
In addition to the many benefits available to educators, districts and organizations, LearnPlatform also provides edtech companies with valuable opportunities to engage with ISTE members and educators across the U.S. Product providers can begin by claiming their page on LearnPlatform.com for free, which makes their product visible to more than 100,000 educator users to search and review. Edtech product companies can easily share company information, and respond to RFPs and RFIs through the system.
ISTE members can access all the districtwide benefits of this partnership by visiting the LearnPlatform page. 
About ISTE:
The International Society for Technology in Education (ISTE) is a nonprofit organization that works with the global education community to accelerate the use of technology to solve tough problems and inspire innovation. Our worldwide network believes in the potential technology holds to transform teaching and learning.
ISTE sets a bold vision for education transformation through the ISTE Standards, a framework for students, educators, administrators, coaches and computer science educators to rethink education and create innovative learning environments. ISTE hosts the annual ISTE Conference & Expo, one of the world's most influential edtech events. The organization's professional learning offerings include online courses, professional networks, year-round academies, peer-reviewed journals and other publications. ISTE is also the leading publisher of books focused on technology in education. For more information or to become an ISTE member, visit iste.org. Subscribe to ISTE's YouTube channel and connect with ISTE on Twitter, Facebook and LinkedIn.
About LearnPlatform:
LearnPlatform is the comprehensive edtech management and rapid-cycle evaluation system for educators and administrators to organize, streamline and analyze their classroom technology to improve instructional, operational and financial decisions. The SaaS edtech system of record gives education organizations the ability to inventory and select digital learning tools, establish and maintain regulatory compliance, and measure outcomes to gain meaningful, actionable evidence to ensure learning ecosystems are safe and cost-effective. K-12 districts, higher ed institutions and state education agencies use the research-based LearnPlatform to continuously improve standards of practice that drive blended and personalized learning at scale, expand equitable access to education technologies and increase student achievement.