April 14, 2021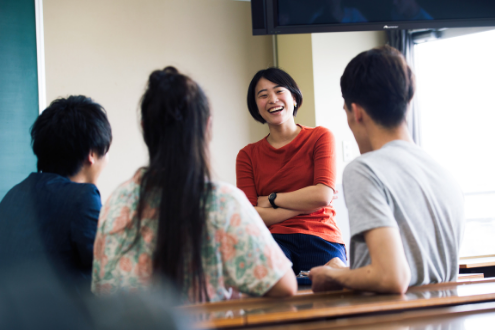 Since the start of the COVID-19 pandemic, violence and racism toward Asian-Americans has dramatically increased, and many people of Asian descent – including students – have been bullied, harassed and attacked.
What can teachers do? Educators sometimes worry that drawing attention to racism may make Asian-American students feel uncomfortable, but addressing anti-Asian racism head on can help create a safe and empowering environment. In addition, all students could benefit from learning about complex Asian-American communities, which are often viewed as a monolith.
In the summer of 2020, as the United States was confronting the shooting of George Floyd and Breonna Taylor, many schools stepped up and began to have difficult conversations about race in the classroom. It's time to do that again, now that Asian Americans are the subject of violence. Here are 10 resources — from videos and lesson plans to guidelines for educators — to get you started.
Documentary: Asian Americans
This PBS series covers the history, contributions and challenges of Asian Americans.
Asian-Americans K-12 Education Curriculum
Asian American Advancing Justice offers lesson plans and activities that covers the history and current experience of Asian Americans.
Asian American Racial Justice Toolkit
The Asian American Pacific Islanders for Civic Empowerment offer these models designed to build structural awareness of Asian Americans' experiences and how they are tied to the oppression of others.
Coronavirus: Countering Biased Responses
The Morningside Center for Teaching Social Responsibility offers these basic guidelines for countering uniformed, biased or misinformation about the virus.
Coronavirus and Infectious Racism
The Anti-Defamation League offers two lessons for understanding how the pandemic has led to increased racism against people of Chinese or Asian descent.
A Different Asian American Timeline
This ChangeLab timeline places Asian Americans within a broader context of capitalism and racism in America.
In the Face of Xenophobia
South Asian Americans Leading Together (SAALT) offers six lessons for addressing bullying of South Asian American students.
Preparing Students for Difficult Conversations
Facing History and Ourselves offers this lesson for helping students talk about complex and difficult topics.
Racial Justice in Education
The National Education Association published this guide to talking about race in the classroom.
We Are Not a Stereotype
The Smithsonian Asian Pacific American Center offers this video series that breaks down what it means to be Asian Pacific American.
Jennifer Snelling is a freelance blogger from Eugene, Oregon.