May 17, 2019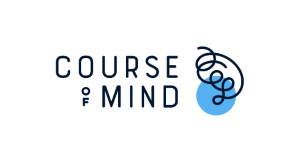 Learning Sciences.
Science of Learning.
Mind, Brain, Education.
Mind, Brain, Teaching.
I say potato, you say poh-ta-to.
Many words to call a field of research that focuses on what makes learning happen. How do we learn? How is our learning affected by our body, our tools and materials, our resources, our relationships or our environment? How do these factors all come together to shape what and how we learn? These questions are tall orders — not ones that any one field of research could answer.
Thus was born the learning sciences, an interdisciplinary field that brings together many disciplines including cognitive science, educational psychology, neurosciences, education, design studies, instructional design, computer science, anthropology, sociology and information sciences (1). Learning sciences, as a standalone discipline, has grown substantially in the last 20 years or so, but each of the disciplines themselves have been around for decades, closer to a century, making the learning sciences a powerful ally for those engaged in teaching and learning, K-12 and beyond.
At ISTE, the focus is and has been on putting pedagogy ahead of technology. We wake up every morning asking questions, just as you have How do our students learn? How do we know they have learned? How do they know they have learned? What helps them? What doesn't? How do we design instruction and facilitate learning so that teaching is efficient and learning is effective? What role does technology play in this learning process? What does this look like in the classroom?
Listen to ISTE's Chief Learning Officer Joseph South share his thoughts in this podcast episode on what the learning sciences are and why they matter — to ISTE and to educators.
The Course of Mind
Course of Mind is ISTE's learning sciences initiative. Through this exciting new initiative, ISTE is creating resources for educators, education leaders, specialists in edtech procurement and educational policymakers who want to make learning more impactful, efficient and inclusive through a deeper understanding of the learning sciences. Through publications, podcasts, model policy and online courses, Course of Mind seeks to empower educators and leaders to understand how to use the learning sciences to build upon existing teaching practices to more fully realize the power of education for learners of any age.
But, why?
At ISTE, we strongly believe that when educators — whether they are teachers, administrators, or other folks in the system — know the how of learning, they can identify why some students succeed and others struggle. They can begin to problem solve situations in class, teach students how to learn, and adapt their teaching practices with the comfort of knowing that these practices are based on decades of scientific evidence.
Over time, the little changes add up and work toward furthering an equitable educational experience for all students. Moreover, when educators understand the science of learning, they can be more intentional about how they use educational technology meaningfully.
Empowered learners? Check.
Reflective practitioners? Check.
Continuous professional development? Check.
Better edtech use? Check.
What's not to love?
How do I get involved?
There are so many ways to get involved!
Sign up for updates on the Course of Mind project. We're giving you the sneak in now before we launch in June. Did you know we're building some awesome online courses for you to work with other teachers on bridging the learning sciences, edtech use and your practice?
Learn from other educators who are sharing blog posts about their experiences applying learning sciences strategies in the classroom.
Listen and subscribe to our podcast where educators Zac Chase and Shana White speak with learning scientists weekly and get answers to educators' questions about how to apply them in the classroom.
Register and participate in our webinars:
Join the conversation by tweeting to us @CourseofMind or email us at courseofmind@iste.org.
Done! Now what?
Stay up to date with the Course of Mind. Keep your eyes peeled as we release more resources every week and at ISTE 19.
If you want to learn more right away, I'd recommend the following books for a sound start of your journey into the learning sciences:
---
NarayanKripa Sundararajan (@KripaSundar) is ISTE's learning science specialist and manages the Course of Mind project. She loves learning, learning about learning, and sharing what she learned - so much that she earned her PhD in Educational Psychology and has published a few research articles. Now, she spends her time plotting how to spread the love of learning sciences wider.
This blog post is part of the Course of Mind project, an ISTE initiative made possible in part by a grant from the Chan Zuckerberg Initiative DAF, an advised fund of Silicon Valley Community Foundation. Tell us what you've learned and your story @courseofmind.