May 31, 2019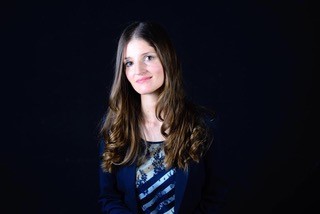 WASHINGTON – The International Society for Technology in Education (ISTE), an education nonprofit that aims to use technology to accelerate innovation in education, announced Cecilia Rodriguez Alcalá as a newly appointed member to the board of directors.
Cecilia Rodríguez Alcalá is the founder of Paraguay Educa, an NGO that has created the first "digital city" in Paraguay by providing 20,000 children with access to technology and learning innovations. Cecilia has also participated in the coordination of a multiparty group of civil-society organizations and active citizens called Ahora.py to approve the first government trust fund in Paraguay, which provides $1 billion for education and research and development. Currently, Cecilia works as a senior policy adviser for Paraguay's Ministry of Finance providing expertise and support for social and innovation programs.
"Cecilia brings a unique combination of national policy expertise and experience building grassroots programs to support teachers in areas where resources are limited and needs are significant," said ISTE Board of Directors President Bill Bass. "She will be a powerful addition to the ISTE board in helping guide our vision and direction for supporting education leaders around the world."
For more information about the ISTE Board of Directors, visit https://iste.org/about/iste-board.
###
About ISTE
The International Society for Technology in Education (ISTE) is a nonprofit organization that works with the global education community to accelerate the use of technology to solve tough problems and inspire innovation. Our worldwide network believes in the potential technology holds to transform teaching and learning.
ISTE sets a bold vision for education transformation through the ISTE Standards, a framework for students, educators, administrators, coaches and computer science educators to rethink education and create innovative learning environments. ISTE hosts the annual ISTE Conference & Expo, one of the world's most influential edtech events. The organization's professional learning offerings include online courses, professional networks, year-round academies, peer-reviewed journals and other publications. ISTE is also the leading publisher of books focused on technology in education. For more information or to become an ISTE member, visit iste.org. Subscribe to ISTE's YouTube channel and connect with ISTE on Twitter, Facebook and LinkedIn.