April 30, 2019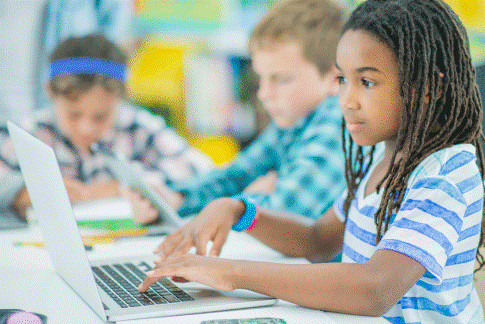 WASHINGTON, D.C. — The International Society for Technology in Education (ISTE), an education nonprofit that aims to use technology to solve tough problems and accelerate innovation in education, is pleased with the proposed federal funding increases for education in the upcoming fiscal year. The House Appropriations Subcommittee on Labor, Health and Human Services, and Education proposed an increase of $4.4 billion over previous funding levels, setting a new high water mark for key programs, including those that build the capacity of educators to use technology in transformative ways.
"This action demonstrates the commitment our students and educators deserve and expect from our nation's lawmakers," said ISTE CEO Richard Culatta. "For far too long we have sold our country short by cutting or severely underfunding programs that are crucial to our children's success. As this proposal moves to the Senate, we plead with policymakers not to allow political motives to overshadow this bold move put forward by the House."
The subcommittee proposed an increase of $150 million for the Student Support and Academic Enrichment (SSAE) grant program under Title IV, Part A of the Every Student Succeeds Act (ESSA), which supports the effective use of technology to transform learning and professional development for teachers. In addition, funding for teacher professional learning, also known as Title II, Part A, included a $500 million increase, which if enacted would be well above the program's authorized level. ISTE greatly appreciates the committee's recognition of the importance of professional learning. The bill also reserves $125 million in Title IV National Activities funding for STEM and computer science grants.
###
About ISTE

The International Society for Technology in Education (ISTE) is a nonprofit organization that works with the global education community to accelerate the use of technology to solve tough problems and inspire innovation. Our worldwide network believes in the potential technology holds to transform teaching and learning.
ISTE sets a bold vision for education transformation through the ISTE Standards, a framework for students, educators, administrators, coaches and computer science educators to rethink education and create innovative learning environments. ISTE hosts the annual ISTE Conference & Expo, one of the world's most influential edtech events. The organization's professional learning offerings include online courses, professional networks, year-round academies, peer-reviewed journals and other publications. ISTE is also the leading publisher of books focused on technology in education. For more information or to become an ISTE member, visit iste.org. Subscribe to ISTE's YouTube channel and connect with ISTE on Twitter, Facebook and LinkedIn.