May 21, 2019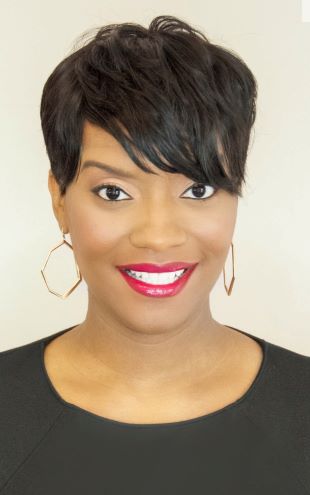 WASHINGTON, DC - The International Society for Technology in Education (ISTE) has named Rhonda Ford, a leader in education, as the organization's chief membership and partnership officer. Ford has a unique combination of experiences that includes leadership roles in education organizations, nonprofits and international learning.
Ford will lead ISTE's programs with members, affiliate groups, school districts, and partners in the US and globally. Through high impact programs and collaborations with these various stakeholders, Ford will work to increase ISTE's reach and impact to transform teaching and learning, accelerate innovation and solve tough problems in education.
Ford began her career as an elementary educator and comes to ISTE with extensive experience in people operations, diversity, equity, inclusion, adult learning, as well as in executive strategy at Teach For America and other national education organizations.
Most recently, Ford served as vice president of people and equity with Educators for Excellence. She also taught and developed professional development as an early childhood educator with the Abu Dhabi Education Council in the UAE.
"I have seen the power and potential that students and educators can activate through technology," said Ford. "As ISTE celebrates 40 years, I am truly honored to join the team in the collaborative work of transforming education, the teaching experience, and ultimately, access and outcomes for students around the world."
Ford expressed her commitment to understanding and meeting the diverse needs of ISTE members and partners. "From neighborhood schools to global learning communities, we're committed to delivering excellent services and supports to our members and their students."
"We are thrilled to have Rhonda join the ISTE team," said ISTE CEO Richard Culatta. "Her experience and passion for education brings a critical voice to help us design the programs and collaborations that will shape the future of the organization and support the changing needs of the education community."
Ford received her bachelor's degree in nonprofit management, Spanish and sociology from the University of Arkansas at Little Rock and her master's in early childhood education from Georgia State University.
###
About ISTE
The International Society for Technology in Education (ISTE) is a nonprofit organization that works with the global education community to accelerate the use of technology to solve tough problems and inspire innovation. Our worldwide network believes in the potential technology holds to transform teaching and learning.
ISTE sets a bold vision for education transformation through the ISTE Standards, a framework for students, educators, administrators, coaches and computer science educators to rethink education and create innovative learning environments. ISTE hosts the annual ISTE Conference & Expo, one of the world's most influential edtech events. The organization's professional learning offerings include online courses, professional networks, year-round academies, peer-reviewed journals and other publications. ISTE is also the leading publisher of books focused on technology in education. For more information or to become an ISTE member, visit iste.org. Subscribe to ISTE's YouTube channel and connect with ISTE on Twitter, Facebook and LinkedIn.