December 19, 2019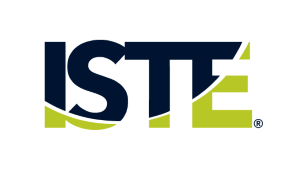 WASHINGTON, D.C. — The International Society for Technology in Education (ISTE), an education nonprofit that aims to use technology to solve tough problems and accelerate innovation in education, applauds Congress' continued support for our nation's students in the fiscal year 2020 Labor Health and Human Services-Education appropriations omnibus, which includes $1.21 billion for the Student Support and Academic Enrichment (SSAE) grant program, authorized under Title IV, Part A of the Every Student Succeeds Act (ESSA) and $2.13 billion for Title II, Part A, which supports educator professional development.
"It's refreshing to see members of Congress put aside politics to do what is right by our country's students and educators," said ISTE CEO Richard Culatta. "It is no secret that schools continue to face strained budgets that restrict resources and prevent smart innovations that will improve learning and prepare students for the future."
The omnibus includes a $76 million increase for Title II-A. Title IV-A, the $1.17 billion flexible block grant program, saw a slight increase in the bill, gaining another $40 million in FY2020. In addition, the bill also includes $7 million for an Open Textbook Pilot that will fund a new competition next year. The entire budget bill now proceeds for signing by the president.
###
About ISTE

The International Society for Technology in Education (ISTE) is a nonprofit organization that works with the global education community to accelerate the use of technology to solve tough problems and inspire innovation. Our worldwide network believes in the potential technology holds to transform teaching and learning.
ISTE sets a bold vision for education transformation through the ISTE Standards, a framework for students, educators, administrators, coaches and computer science educators to rethink education and create innovative learning environments. ISTE hosts the annual ISTE Conference & Expo, one of the world's most influential edtech events. The organization's professional learning offerings include online courses, professional networks, year-round academies, peer-reviewed journals and other publications. ISTE is also the leading publisher of books focused on technology in education. For more information or to become an ISTE member, visit iste.org. Subscribe to ISTE's YouTube channel and connect with ISTE on Twitter, Facebook and LinkedIn.