May 2, 2019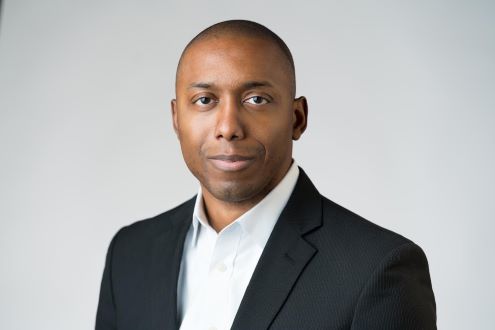 WASHINGTON – The International Society for Technology in Education (ISTE), the nonprofit organization that catalyzes the global education community to accelerate the use of technology to solve tough problems and inspire innovation, has appointed edtech strategist and leader Chike Aguh as its first Future of Work Fellow.

In this role, Aguh will focus on creating meaningful collaborations between employers, non-governmental organizations and education institutions to connect K-12 to the future of work by focusing on two key areas: increasing the use of edtech to support digital literacy and workforce training by adult education organizations and supporting K-20 institutions to accelerate their capacity to prepare students for careers of the future. Based on more than 40 years of work innovating learning through the active use of technology and the development of the ISTE Standards, ISTE is uniquely positioned to bring together this community for focused and meaningful collaboration.

Aguh hit the ground running with his work as a member of the technical advisory board for ISTE's recently launched SkillRise initiative, which provides a set of resources that can help adult learning organizations leverage edtech to transform adult basic education and workforce development, including the Upskill with Edtech framework, ISTE edtech and future-of-work course and podcasts.
Aguh's numerous accomplishments include serving as CEO of EveryoneOn, a social enterprise that has connected over half-a-million underserved Americans to affordable internet, computers and digital skills; education policy official to former New York City Mayor Michael Bloomberg; and as a second grade teacher and Teach For America corps member.

"Chike's unique perspective and ideas will catapult our existing efforts to highlight how technology is quickly changing the future of work. From the classroom to the boardroom, Chike's leadership will create key collaborations to ensure that today's students are prepared for the complexity of the next generation of careers," said ISTE CEO Richard Culatta.

"I'm particularly impressed with how ISTE seeks to partner with organizations that value knowledge construction, innovative design, computational thinking, creative communicating, global collaboration, empowered learning and digital citizenship. These make up the foundation of the ISTE community, as conveyed so well in the ISTE Standards," said Aguh.

Aguh serves as a principal at the McChrystal Group, founded by Gen. Stanley McChrystal, which focuses on transforming clients into adaptable and agile organizations built to succeed in the 21st century economy. He is also a partner at Inncuvate, a Maryland-based firm growing innovation businesses and ecosystems, particularly in communities that need them most. He is a current term member at the Council of Foreign Relations and member of its task force on the Future of the U.S. Workforce.

Aguh holds degrees from Tufts University (B.A.), the Harvard Graduate School of Education (Ed.M), the Harvard Kennedy School of Government (MPA), and the University of Pennsylvania's Wharton School (MBA).
###
About ISTE

The International Society for Technology in Education (ISTE) is a nonprofit organization that works with the global education community to accelerate the use of technology to solve tough problems and inspire innovation. Our worldwide network believes in the potential technology holds to transform teaching and learning.

ISTE sets a bold vision for education transformation through the ISTE Standards, a framework for students, educators, administrators, coaches and computer science educators to rethink education and create innovative learning environments. ISTE hosts the annual ISTE Conference & Expo, one of the world's most influential edtech events. The organization's professional learning offerings include online courses, professional networks, year-round academies, peer-reviewed journals and other publications. ISTE is also the leading publisher of books focused on technology in education. For more information or to become an ISTE member, visit iste.org. Subscribe to ISTE's YouTube channel and connect with ISTE on Twitter, Facebook and LinkedIn.