May 21, 2019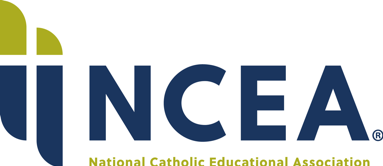 Arlington, VA – The National Catholic Educational Association (NCEA) and the International Society for Technology in Education (ISTE) have announced a partnership to connect Catholic schools with the resources and best practices in innovation available through ISTE. The partnership will support NCEA members with the adoption of the ISTE Standards through the ISTE Certification program, while connecting Catholic school educators to each other via NCEA and ISTE events and programs. This partnership allows NCEA to facilitate the promotion and organization of regional cohorts to bring ISTE Certification to as many NCEA members as possible in collaboration with Eduscape, an ISTE Certification Authorized Provider.
Dr. Thomas Burnford, president/CEO of NCEA commented, "Catholic education has a long history of innovation. We are excited to partner with ISTE to continue to bring the best in educational practices to our members. ISTE brings a lot to the table to connect, inform and innovate education, particularly in the edtech space. This aligns perfectly with the vision of NCEA to create and support vibrant Catholic schools that transform lives and society. We are excited to partner in an intentional way to serve our members and bring people together to learn and connect."
"We are thrilled to welcome NCEA as a new ISTE affiliate member and a key partner in the expansion of our ISTE Certification program," says Richard Culatta, CEO ISTE. "At ISTE, we believe in the idea of learning first, technology second, and the key to transforming learning is empowering educators. Our newly launched ISTE Certification program, based on the ISTE Standards, is a hallmark of that work, and we look forward to it being highly adopted by NCEA members, as well as the continued collaboration between our communities through events and professional learning networks."
###
About NCEA
NCEA is the largest, private professional education organization in the world and has served Catholic schools since 1904. NCEA focuses on: leadership development for superintendents, presidents, principals, pastors, and governing bodies; professional development for teachers; and serving as the voice for Catholic school education. NCEA's vision is to create and support Catholic schools that transform lives and society. NCEA membership includes more than 150,000 educators serving nearly 1.8 million students in Catholic education. For more information, visit www.NCEA.org and connect with NCEA on YouTube, LinkedIn, Facebook and Twitter.
About ISTE
ISTE is a nonprofit organization that works with the global education community to accelerate the use of technology to solve tough problems and inspire innovation. Our worldwide network believes in the potential technology holds to transform teaching and learning.

ISTE sets a bold vision for education transformation through the ISTE Standards, a framework for students, educators, administrators, coaches and computer science educators to rethink education and create innovative learning environments. ISTE hosts the annual ISTE Conference & Expo, one of the world's most influential edtech events. The organization's professional learning offerings include online courses, professional networks, year-round academies, peer-reviewed journals and other publications. ISTE is also the leading publisher of books focused on technology in education. For more information or to become an ISTE member, visit iste.org. Subscribe to ISTE's YouTube channel and connect with ISTE on Twitter, Facebook and LinkedIn.