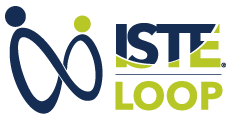 ISTE Loop FAQ
What is ISTE Loop, and how can it help my organization?

ISTE Loop is a service that supports peer learning and networking for professionals who are eager to share and learn best practices from each other. To this end, Loop matches participants according to common interests and professional roles, then schedules one-on-one video calls for them to meet.

Each week, Loopers have the opportunity to make a meaningful connection with a colleague somewhere else in the world--someone they would likely never meet otherwise. Now, more than ever, we can't rely on chance encounters at events to stimulate new connections. For your organization or network, ISTE Loop can be a powerful professional development and networking tool.

How does ISTE Loop work?

Our community loves ISTE Loop because it's so simple. Each week, participants tell Loop if they want to have a meeting by responding to an email. A special algorithm then configures matches based on shared interests for everyone who "opted in" for that session. Then Loop sends out calendar invites with links to the session meeting location and participant profiles (so that Loopers can see who they're going to meet with). That's it!

Participants for each ISTE Loop cohort are determined by the sponsoring organization, and different cohorts offer Loopers different topic options. If Loop is a good solution to support your organization or network, the ISTE team will work with you to configure your Loop cohort in a way that works for you!

We built ISTE Loop with features that make it simple, powerful, and also incredibly easy to use:

Good matches: the heart of Loop is the match-making system. Loop matches participants based on common interests to ensure a productive conversation.
From your inbox: Loopers can opt in for upcoming meetings simply through email without logging into a website. Loopers love the simplicity of managing weekly meeting options right from their inboxes.
Easy profile management: Each Looper has a unique profile that helps ISTE Loop make good matches. Loopers set up their profiles by selecting areas of interest that ISTE determines in collaboration with the sponsoring organization...then Loop does the rest! Loopers can update their profiles at any time to keep up with their evolving interests.
No password hassles: Loop uses a secure (HTTPS) videoconferencing application (Twilio) that does not require setting up accounts or entry passwords. Loopers join meetings with a single click!
The dashboard: Loop provides a dashboard to track both upcoming confirmed meetings, as well as a list of previous matches...in case Loopers want to reconnect.

How long do Loop meetings last?

We recommend keeping each meeting to 30 minutes - just enough time to get to know someone without it taxing busy schedules. And since the ISTE Loop dashboard keeps track of who participants meet with, it's easy for them to reconnect later if they want.

My team already uses social media and messaging apps--how is ISTE Loop different?

Loop is not a social network. Rather, it is a tool to facilitate peer-to-peer conversations.

ISTE Loop helps people make meaningful connections with colleagues outside of their immediate professional network. While this is also completely possible through social media and networking apps, such environments require users to autonomously reach out and coordinate a meeting - which can be difficult and/or awkward. In contrast, ISTE Loop does all the "reaching out" for participants.

Who should I contact if I want to talk about licensing ISTE Loop for my organization or network?

Click the "Connect with us" button on the ISTE Loop webpage and we'll get in touch with you!

I love ISTE Loop and have a colleague who would like to join. How do I help that person sign up?

ISTE Loop cohorts are determined by a cohort administrator and operate along specific cycles...such as a 12-month period. If you're in ISTE Loop, it's probably because someone who is managing a program or group put you on the roster.

If you have someone in mind who would be a great fit for your cohort, you'll need to work through your program administrator to get a colleague signed up. The only exceptions to this are our higher education cohorts for instructional designers and digital learning leaders. If you have colleagues who would be a good fit for one of those cohorts, feel free to point them to this form where they can apply. Note that the admissions process for that open enrollment is rolling, so it may be a few weeks before new candidates are contacted.