Thuan Nguyen Member-at-Large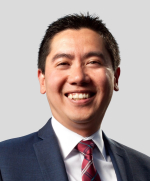 Thuan Nguyen is currently Chief Operating Officer at AVID Center, a global nonprofit organization based in San Diego dedicated to closing the achievement gap by preparing all students for college and other postsecondary opportunities. He is also a Managing Member of Sound Strategy Technology Group, a consulting firm focused on supporting school districts with their technology and strategic planning needs.
Thuan is a former school district executive. He has been involved in the educational technology space for over 25 years. In the last few years, Thuan has lead the development of products and services for thousands of educators, managed the implementation of a district-wide learning management system and curriculum management system, established district-wide One-to-One programs for thousands of elementary, middle, and high school students, and managed the construction of a 60-rack megawatt data center. In the last five years, Thuan has developed and implemented technology plans in over a dozen school districts. Thuan has also served on advisory boards for Absolute Software, Adobe Systems, Cisco Systems, HP Systems, Microsoft, and SchoolCIO.
As a former refugee and ELL student, Thuan brings a unique perspective to his work and is personally driven to ensuring that today's students have opportunities for success through technology. As part of this mission, Thuan developed an internship program that affords thousands of students the opportunity to gain hands-on technical experience. His passion for bridging the digital divide led him to spearhead an initiative to distribute thousands of surplus technologies to underserved students and families.
Chief Operating Officer
AVID Center
San Diego, CA
United States
Committees
ISTE Board of Directors
Executive Compensation Committee
Financial Oversight Committee
Governance Leadership Committee