Learning Differences I: Understanding Learning Differences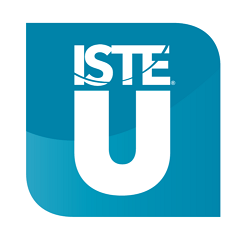 We all have different strengths and weaknesses when it comes to learning. Historically, however, schools have approached student learning with a one-size-fits-all mentality and have struggled to incorporate new information from learning sciences.
To help you meet the changing needs of your students, this course will expand your knowledge of learning differences, help you cultivate a growth mindset related to those differences, and show you how technology can help you support personalized learning.
This is a 15-hour, self-paced course with ongoing instructor support. No previous knowledge of learning differences is necessary.
Who It's For:
Teachers (K-12, any subject)
Librarians / Library Media Specialists
Tech Coaches / Tech Coordinators / Tech Specialists
Instructional Coordinators / Curric. Developers / Curric. Specialists
Any educator seeking to apply differentiated learning in their classrooms
Course Details:
Course Length: 15 hours
Cost: $186 Member / $249 Non-member
Course Style: asynchronous with instructor
---
This course was developed in collaboration with Friday Institute for Educational Innovation.
​
The mission of the Friday Institute is to advance education through innovation in teaching, learning, and leadership. Bringing together educational professionals, researchers, policy-makers and other community members, the Friday Institute is a center for fostering collaborations to improve education. We conduct research, develop educational resources, provide professional development programs for educators, advocate to improve teaching and learning and help inform policy-making.
Get Graduate Credit
ISTE U courses are eligible for graduate-level credit through our partnership with Dominican University of California. Find out about eligibility and fees for receiving graduate-level university credit for this course here.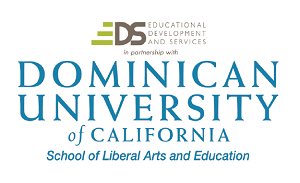 Meet Your Instructor: Alex Dreier
Alex Dreier is the Instructional Design Lead at the FI for Educational Innovation (FI). As part of this role, he has managed the FI's MOOC-for-Educators initiative, which has provided free, high quality online learning opportunities to over 35,000 educators from all 50 states and more than 140 countries. He has also played a key role in the FI's Learning Differences program, helping to design courses for students, teachers, and post-secondary educators. He has also developed and assessed micro-credentials across a range of topics, and has led the development of modules around learning differences. Prior to joining the FI, Alex managed the online course catalog for EdTech Leaders Online, a project at Education Development Center (Waltham, MA) that built the capacity of organizations to create and deliver their own customized online learning programs. He has also taught and designed curricula for students with identified learning disabilities. He holds a B.A. from Tulane University and an Ed.M. in Educational Technology from Harvard University.