Putting Educators and Students in the Driver's Seat
To prepare students for the careers of today — and tomorrow — educators must explore and integrate artificial intelligence (AI) into K-12 classrooms. AI is a critical element of any STEM curriculum. After all, it's a technology that's already making its way to classrooms in the form of adaptive software, recommendation engines and digital assistants.
Educators are the key to preparing students to thrive in a world where artificial intelligence is an integral part of their lives and careers. Over a thousand educators are already participating in ISTE-developed professional learning programs that provide training and resources to help students:
Develop knowledge and skills about AI.
Consider the capabilities, risks and ethical questions related to using AI.
Explore AI solutions to problems in their communities.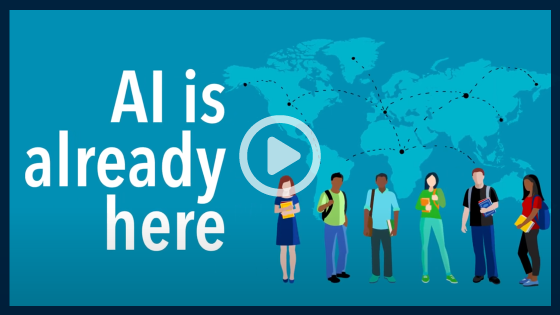 Interested in learning how to teach AI?
Sign up to learn about valuable AI resources and PD opportunities offered by ISTE.
Free practical guides for engaging students in AI creation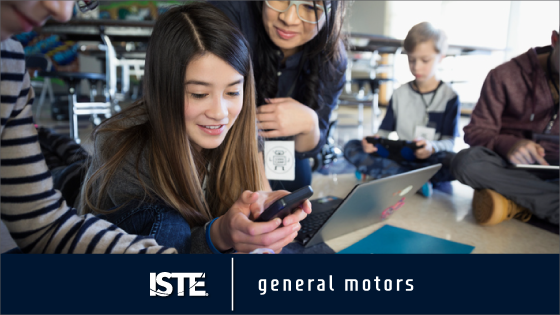 The Hands-On AI Projects for the Classroom guides from ISTE and GM provide elementary, secondary, elective and computer science teachers with innovative curricular resources about AI across various grade levels and subject areas. Each guide includes background information and four student-driven projects that directly relate to subject area standards, while providing foundational learning on what AI is, how it works and how it impacts society.
With these hands-on projects, students work directly with innovative AI technologies, participate in "unplugged" activities and create various products – from designing chatbots to presentations to video games – to demonstrate their learning. These hands-on guides are available in English, Spanish and Arabic.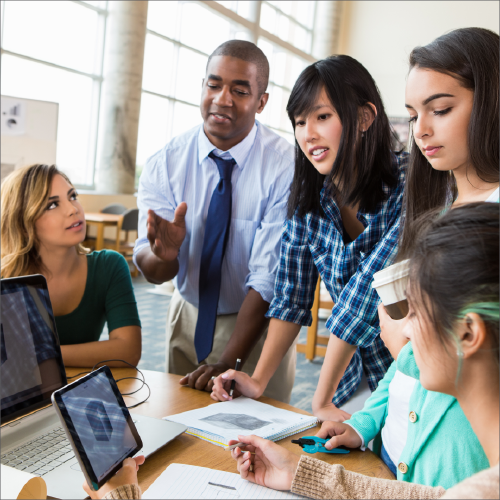 Artificial Intelligence Explorations and Their Practical Use in Schools unpacks everything educators need to know about bringing AI to the classroom. Sign up for the next course and find out how to earn graduate-level credit for completing the course.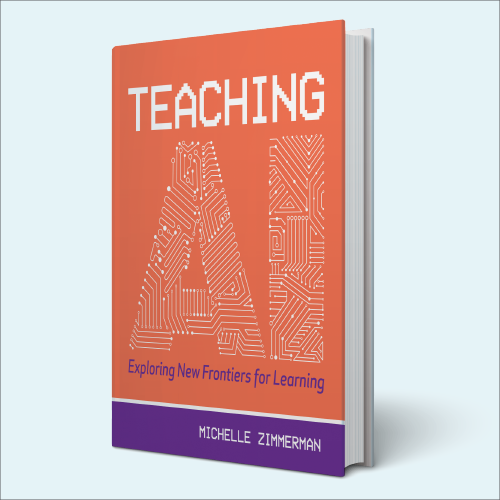 The ISTE book Teaching AI: Exploring New Frontiers for Learning explores what AI is, how it works and how educators can use it to better prepare students for a world with increased human-computer interaction.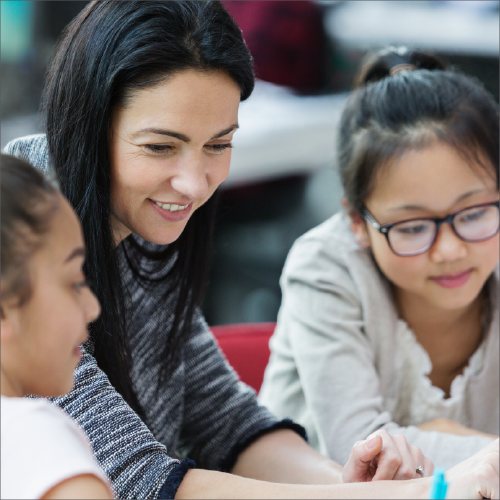 This 15-hour self-paced, introduction to artificial intelligence is designed for students in grades 9-12. Educators and students can create a free account at P-TECH, then view the course directly here.
---
Case Studies: How Educators Are Applying AI in the Classroom
Read about four student-driven projects that help learners understand and apply computational thinking and AI design concepts. Each project was designed by a teacher who participated in ISTE's AI Explorations course, funded by General Motors.
---
Learn More From These Articles, Podcasts, Blog Posts and Websites