The ultimate edtech accelerator
Educators need all the support they can get when it comes to using tech to enhance learning. But they can't do it without companies like yours! That's why ISTE wants to support you in making sure your products and services are well-informed, well-received and ultimately the best out there.
Here's how we can help:
Market intelligence
We understand the unique challenges of the edtech landscape
We're committed to helping educators share their voices and expertise so product developers get the input they need.
Focus groups
Count on ISTE's innovative members and trusted network of educators, coaches and leaders to provide relevant insights and meaningful data for product development. Partnering with ISTE connects you to classroom influencers and district decision-makers who can provide valuable feedback and insights through virtual focus groups and insight sessions. We can even arrange face-to-face sessions at our conferences.
Co-development
Our co-development services connect you with standards experts who consult with your team during the product development or refinement process and make practice-driven recommendations to improve your offering and support alignment to the ISTE Standards. Fill out the form to get more information!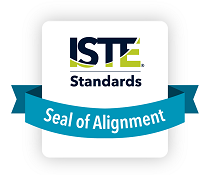 Credibility
Earn the trust of educators and leaders by qualifying for the ISTE Seal of Alignment.
The ISTE Seal of Alignment program recognizes edtech products for their alignment to the ISTE Standards. When education decision-makers see the seal, they know the resource or tool provides a high-quality, standards-aligned learning experience that enhances students' digital age skills.
Recognition
The Seal of Alignment gives your product or service exclusive third-party validation from ISTE and verifies that it demonstrates best practices in digital pedagogy. Earning the seal is a powerful marker that helps educators find the right solution and helps you stand out in the crowded edtech market.
Promotion
Earning the Seal of Alignment opens the door to promoting your product to ISTE's audience of edtech decision-makers. This includes the ability to communicate with our members and community via newsletters, social media and targeted communication.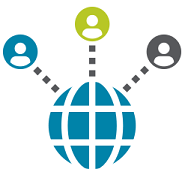 Visibility
ISTE hosts industry-leading events to support educators as they rethink the status quo and leverage technology to transform learning.
Exposure
Reach ISTE's valuable audiences by putting your product or service front and center at ISTE's in-person events.
Sponsorship
To learn more about sponsorship opportunities, please email us at sponsorship@iste.org.
ISTE CORPORATE MEMBERS
It takes a community to effect change. Our corporate members serve as valuable allies as we work to transform education for the digital age.