ISTE 2016 awards announced, recognizing individuals who pave the way for connected learning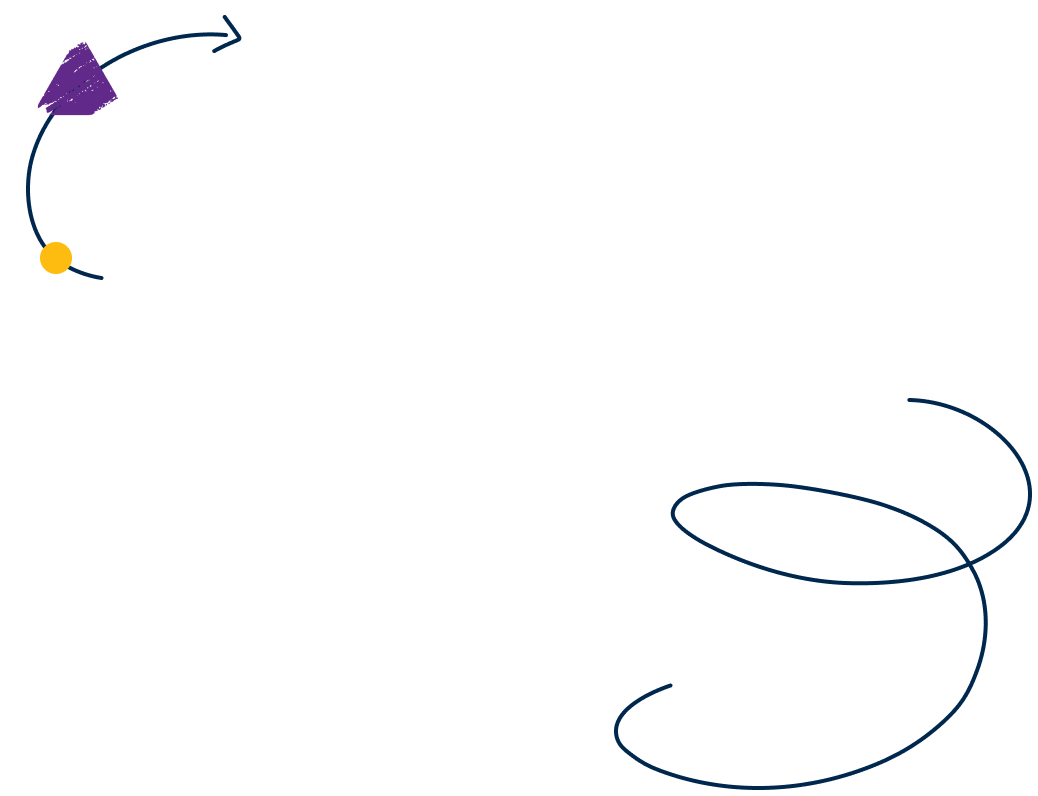 WASHINGTON, D.C. - April 27, 2016 - Today, the International Society for Technology in Education (ISTE®) announced its 2016 award winners, honoring individuals who are paving the way for connected learning. Each year, ISTE's awards recognize individuals whose exemplary work provides a model for learning, teaching and leading in the digital age.
"Our 2016 award winners are creating innovative digital age learning environments for their students, transforming lives and expanding horizons," said Jessica Medaille, ISTE chief collaboration officer. "We are excited to congratulate these visionary leaders and celebrate their achievements at ISTE 2016."
The 2016 ISTE award winners are:
Award for Outstanding Leadership: Scott McLeod, J.D., Ph.D., director of learning, teaching and innovation, Prairie Lakes Area Education Agency, Pocahontas, Iowa
McLeod received this honor, which goes to a leader outside of the classroom, in recognition of his outstanding achievement and leadership in implementing technology to improve education. Widely recognized as one of the nation's leading experts on K-12 school technology leadership issues, McLeod served as a professor of educational leadership for 14 years before taking his current post as director of learning, teaching and innovation for Prairie Lakes Area Education Agency in Iowa. He also is the founding director of the University Council for Educational Administration (UCEA) Center for the Advanced Study of Technology Leadership in Education (CASTLE), the nation's only academic center dedicated to the technology needs of school administrators, and was a co-creator of the video series Did You Know? (Shift Happens). He has received numerous national awards for his technology leadership work, including recognitions from the cable industry, Phi Delta Kappa, the National School Boards Association and the Center for Digital Education. In 2011, he was a Visiting Canterbury Fellow at the University of Canterbury in New Zealand, and in 2013 he received the Technology Leadership Award for the state of Iowa. McLeod is a member of ISTE's Iowa affiliate, ITEC.
Award for Outstanding Teacher: Steven Isaacs, teacher, video game design and development, William Annin Middle School, Bernards Township School District, Basking Ridge, New Jersey
Honored for demonstrating outstanding achievement in and understanding of educational technology implementation, as well as his passion for teaching and his examples of successful lessons, Isaacs started his career teaching students with developmental disabilities in a science and technology magnet school. In this role, he quickly became very interested in the possibilities of integrating technology with students. After teaching for a few years, he opened a technology training center with his wife where they offered cyber camps and after-school programs with a focus on creative uses of technology. Through these experiences, his passion for game-based learning and creative computing grew. In his position at William Annin Middle School, he developed and taught courses in website design, programming, graphic design and, most recently, a full semester elective in game design and development. "Watching students take an active and enthusiastic role in the learning process is all any teacher could ask for. It is a joy to work in an environment where each day is a new adventure," Isaacs said. He is a member of ISTE's affiliate, the New Jersey Association for Educational Technology.
A media specialist at Stewart Middle Magnet School since 2010, Rendina received the Outstanding Young Educator Award, honoring a teacher under age 35 for demonstrating vision, innovation and action, and using technology to improve learning and teaching. Rendina said the principles and ideals of the ISTE Standards play a huge part in learning in her school library and are particularly apparent at the annual Stewart Maker Fair. Working with the after-school Stewart Makers Club to plan and organize the event, Rendina's student's work both individually and in small groups, communicating and working collaboratively to prepare a variety of maker stations where parents, students and community members can explore STEAM. Rendina is a member of ISTE's affiliate, the Florida Society for Technology in Education.
Distinguished District Award: Mountain Brook Schools, Mountain Brook, Alabama
Honored for innovation and equitable and appropriate technology use for all students in a school system with the goal of increasing learning opportunities and improving achievement, the Mountain Brook Schools created the Institute for Innovation to focus on empowering teachers and students to live with a growth mindset and problem solve through play, passion and purpose. As a facet of the Metamorphosis Project, and through the support of the Mountain Brook Schools Foundation, the Institute for Innovation facilitates a focus on educational transformation. Ideas stemming from the Institute for Innovation for 2015-2016 include a 3D design and technology maker room pilot; a virtual world using multiple data projectors and gaming technologies; a flipped learning kit using the Double Flip and Enrichment for All; and an investigating program for students. All of these pilots can be replicated and grow in the coming years. The Institute plans to select and fund more pilots each year, providing continued innovation and learning growth year after year.
Award for Advocacy: Tonia Dousay, assistant professor, University of Wyoming, Laramie
An outstanding and enthusiastic individual, Dousay is recognized for her efforts during the past calendar year advocating for education technology policy in Wyoming. Her accomplishments range from establishing the first makerspace at the University of Wyoming and championing the maker movement in higher education nationwide, to actively working with Wyoming schools as they think about technology in the classroom. Through her involvement with the MakeSchools.org consortium, she connects with other inspiring maker-educators and engages in conversations with individuals such as Stephanie Santoso, senior advisor for making in the White House Office of Science and Technology Policy. Dousay said Santoso helped her realize a growing need to effectively consider the maker movement with respect to teacher preparation. Dousay also serves on the Wyoming Department of Education's Statewide Digital Learning Plan advisory panel and is a Google Certified Innovator "A new adventure awaits every day as advancing technologies and emerging research continuously break down physical barriers and empower learners in the 21st century. These adventures drive me to approach teacher education with a play, learn, practice strategy," Dousay said. She is a member of ISTE's Wyoming affiliate, WyTECC.
Kay L. Bitter Vision Award: Leka DeGroot, first grade teacher, Spirit Lake Community Schools, Iowa
Given in memory of Kay L. Bitter, an early childhood educator for more than 20 years, this award recognizes a PK–2 educator whose work has had a significant positive impact on the use of technology in education. This year's honoree, Leka DeGroot, started teaching in 2001 for the Spirit Lake Community School District in Iowa. However, the two most significant transformations in her teaching career occurred in the last five years. The first transformation happened in 2011 when she started using Twitter as a means of professional development and, through her professional learning network, was introduced to new ideas and practices such as student blogs, classroom Twitter and flexible seating. The second transformation was implementing tablets in her classroom. Initially unsure about the benefits of tablets in the classroom, today DeGroot's students' tablets are filled with creation apps for drawing, taking photos, writing and recording their voices. She has also discovered the urgency for teaching computer science through facilitator training with Code.org. "Thinking about my students' future and the possibilities ahead bring excitement to my job. I am a lifelong learner who strives to grow as an educator in order to enhance my students' learning opportunities," DeGroot said.
In addition to naming Rendina Outstanding Young Educator, ISTE honored five Emerging Leaders:
Chris Aviles, ed tech coach, Fair Haven School District, Forked River, New Jersey
Amanda Fox, film and broadcasting instructor, The STEM Academy, Savannah, Georgia
Fanny Passeport, technology integrator, Mercedes-Benz International School, Pune, India
Leslie Pralle Keehn, instructional technology consultant, Prairie Lakes Area Education Agency, Pocahontas, Iowa. ISTE Iowa affiliate, ITEC member.
Marissa Young, fourth grade teacher, Pontiac Elementary School, Richland School District Two, Elgin, South Carolina
All honorees receive complimentary registration for ISTE 2016 in Denver, as well as a one-year basic ISTE membership, in addition to various other prizes.
About ISTE
The International Society for Technology in Education (ISTE®) is the premier nonprofit organization serving educators and education leaders committed to empowering connected learners in a connected world. ISTE serves more than 100,000 education stakeholders throughout the world.

Innovative offerings include the ISTE Conference & Expo - the world's most comprehensive ed tech event - as well as the widely adopted ISTE Standards for learning, teaching and leading in the digital age. The organization's robust suite of professional learning resources features online courses, consulting services for schools and districts, books, and peer-reviewed journals and publications. For more information, visit iste.org. Connect with ISTE via Twitter, Facebook and LinkedIn. 

For more information, press only:
Lisa Wolfe, L. Wolfe Communications, lwolfe@lwolfe.com, 773-278-2800