Leading Project-Based Learning With Technology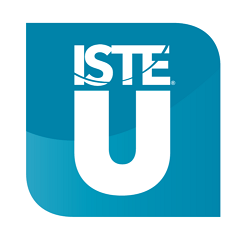 Are you familiar with Project-Based Learning (PBL) and looking to integrate technology, familiar with technology looking for an entry point into PBL, or wanting to know more about both PBL and technology integration? If so, this course is a great way to arrive at your own response to the driving question, "How can I maximize the benefits of PBL by effectively integrating digital tools?"
The goal of this course is to increase your capacity to implement Gold Standard Project-Based Learning (PBL) with technology so that you can engage and empower students through meaningful, academically rigorous learning experiences. This course is perfect for any K-12 teacher as well as instructional technology coaches, instructional designers, instructional coordinators, curriculum developers, and curriculum specialists.
Course Dates:
Open year-round! This course is self-paced and can be completed any time within 6 months of registering.
For custom cohorts of 100+ educators, reach out to isteu@iste.org.
Who It's For:
Teachers (K-12, any subject)
Instructional Technology Coaches
Instructional Designers
Instructional Coordinators / Curriculum Developers / Curriculum Specialists
Course Details:
Course length: 5 hours
Cost: $49 Member / $65 Non-member
Course style: Self-paced
---
This course was developed in collaboration with PBLWorks. PBLWorks is a non-profit that builds the capacity of teachers to design and facilitate quality Project Based Learning and the capacity of school and system leaders to set the conditions for teachers to implement great projects with all students.