Homepage

•

Learning Library

•

Blog

•

Infographic: I'm a Digital Citizen!

Infographic: I'm a Digital Citizen!
•
•
•
Infographic: I'm a Digital Citizen!
Infographic: I'm a Digital Citizen!
By Diana Fingal
October 17, 2022
For students today, the digital world offers enormous possibilities. Free and low-cost digital tools allow students to write blogs, share their photos and art work with a global audience, create videos and develop a YouTube following, collaborate on projects with peers and experts around the world, and harness social media to find support for the causes they are passionate about.

These are just a few of the ways today's young citizens – digital citizens – are taking advantage of the opportunities of living, learning and working in an interconnected digital world. In fact, digital citizenship is not so different from what we think of as traditional citizenship: Be kind, respectful and responsible, and participate in activities that make the world a better place.

Just as all kids throughout the centuries have needed help from their parents, teachers and mentors along the path to becoming good citizens, our students need guidance as they learn how to apply the elements of citizenship to the realities they encounter in a connected world.
#DigCitCommit is a movement committed to giving all educators the tools they need to prepare students to stay safe, solve problems and become a force for good. DigCitCommit wants to change the conversation around digital citizenship to focus on the do's not the don'ts.
The approach is based on five competencies: inclusive, informed, engaged, balanced, and alert.

Check out the infographic below to see how these competencies are defined, then go to "Resources to inspire you" on our Digital Citizenship in Education page.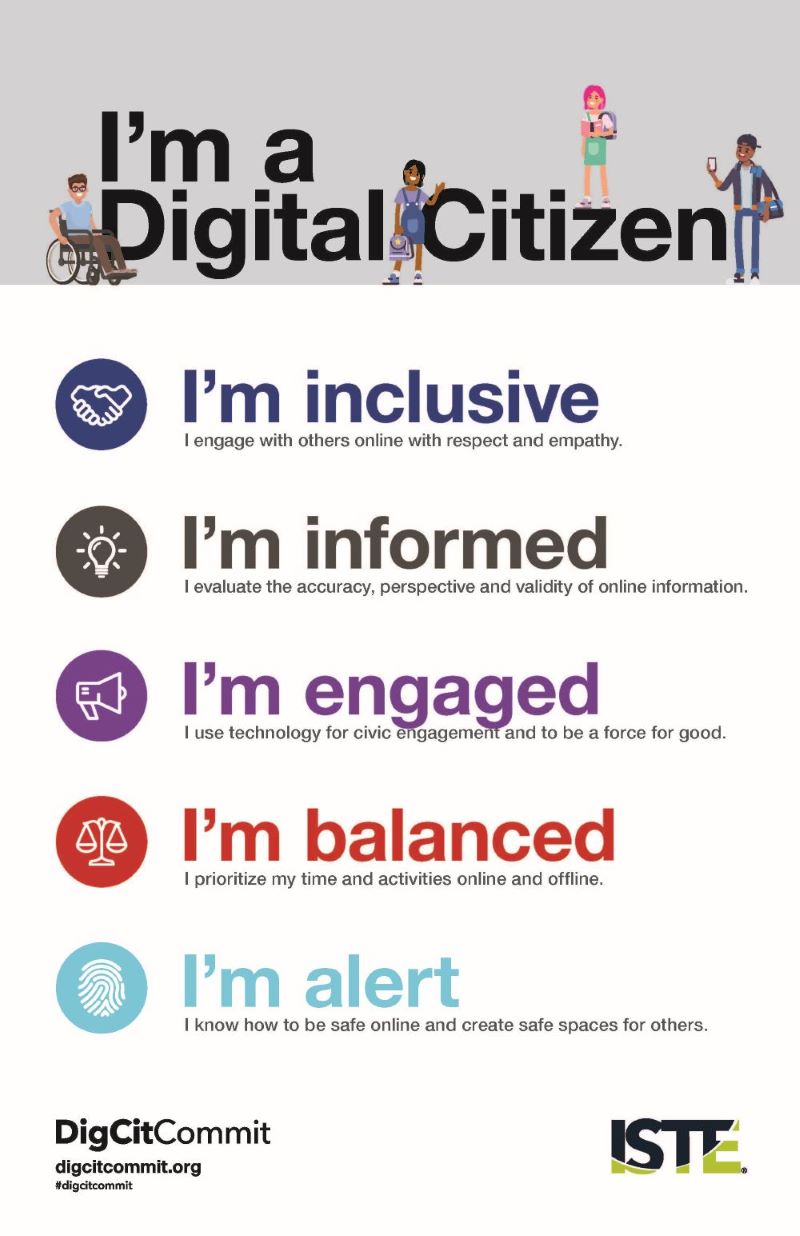 Want to hang this poster in your school or classroom? Sign up here to get three FREE digital citizenship posters!