ISTE Honors Revolutionary Educators for Transforming Learning Experiences Across the World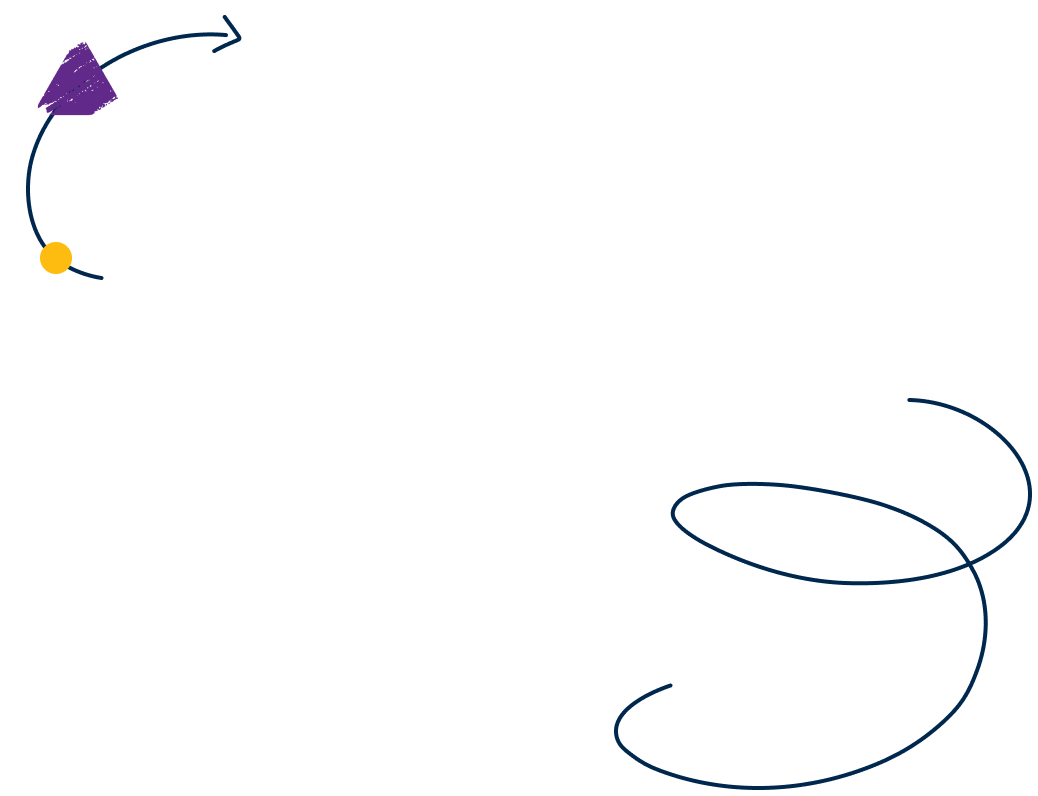 WASHINGTON, D.C. – The International Society for Technology in Education (ISTE), a nonprofit focused on accelerating innovation in education, has announced the winners of the 2023 ISTE Impact Award, Distinguished District Award, Making It Happen Award, and 20 to Watch Award. This year's recipients will be recognized during ISTELive 2023, June 25-28 in Philadelphia, Pennsylvania.
"It's always great when ISTE has the opportunity to recognize changemakers in the field of education," said Richard Culatta, ISTE CEO. "This year's recipients stretch across the globe from Tunisia to Canada and beyond, showcasing the innovative work taking place across national borders. It is an honor to award these individuals and school districts."
ISTE Impact Award
This award recognizes individuals who do outstanding work to improve learning for all students and create systemwide change in the field of education. The 2023 awardees are:
Sharif El-Mekki, CEO & founder, The Center for Black Educator Development (Philadelphia)
Gregg Behr, founder, co-chair and executive director, Remake Learning, The Grable Foundation (Pittsburgh)
Rose Luckin, professor of learner-centered design, UCL Knowledge Lab (Brighton, UK)
ISTE Distinguished District Award
The Distinguished District Award recognizes school districts that demonstrate effectiveness and innovation through the use of technology. ISTE Distinguished Districts ensure equitable and accessible learning opportunities for all students, aimed at improving outcomes and increasing engagement and embrace new ideas and act on them. The awardees for 2023 are:
Atlanta Public Schools (Georgia): Lisa N. Herring, Ed.D., superintendent; Aleigha Henderson-Rosser, Ed.D., assistant superintendent of the Office of Instructional Technology; Natasha Rachell, Ed.D., director of instructional technology; Tommy Clay, digital learning specialist; Melissa Dandy Walker, Ed.D., digital learning specialist; Felisa Ford, digital learning specialist; Jennifer Hall, digital learning specialist

"On behalf of Atlanta Public Schools, it's an absolute pleasure and privilege to accept one of the 2023 ISTE Distinguished District Awards," said Superintendent Lisa Herring. "I am beyond proud of the department of instructional technology members that lead the charge in ensuring all APS teachers and staff are armed with innovative instructional technology strategies to truly personalize learning for each individual student. Atlanta Public Schools is creating the intellectual engineers of tomorrow!"

Los Angeles Unified School District (California): Alberto Carvalho, superintendent; Karla Estrada, deputy superintendent of instruction; Pedro Salcido, deputy superintendent of business services and operations; Frances Baez, chief academic officer; Soheil Katal, chief information officer; Sophia Mendoza, director of instructional technology initiative; Allison Jonas, readiness and integration coordinator; Dominic Caguioa, leadership support coordinator; Francisco Canche, program and policy specialist

"On behalf of Los Angeles Unified, it's an honor to receive the prestigious International Society for Technology in Education Distinguished District Award for 2023," said Superintendent Alberto M. Carvalho. "We are proud of our educators and employees who diligently ensure the district is innovative and implementing technology-based solutions to elevate student success and empower critical thinkers who are ready for the world. Together, we are making Los Angeles Unified the nation's premier urban school district."
Parkway School District (Missouri): Keith Marty, Ed.D., superintendent; Kevin Beckner, Ed.D., assistant superintendent of teaching, learning, and accountability; Jason Rooks, chief information officer; Bill Bass, innovation coordinator; Amy Johnson, digital learning specialist; Kira Brennan, innovation and library systems support specialist

"On behalf of the Parkway School District, and those who daily provide educational technology leadership and support, I am so pleased to see the work being recognized and honored by the International Society for Technology in Education. In Parkway, we live a mission statement that 'ensures all students are capable, curious, caring and confident learners who understand and respond to challenges of an ever-changing world,'" said Superintendent Keith Marty. "Students and teachers who have technology strategies that are innovative, personalized and connected to their needs can meet and exceed the expectations we have for current and futurist success. We are so fortunate as a school district to have technology leaders who are continually pushing into new tools and new focuses to ensure our students are prepared for the ever-changing world."
ISTE Making It Happen Award
This award honors outstanding educators and leaders who demonstrate extraordinary commitment, leadership, courage and persistence in improving digital learning opportunities for students. Since its inception in 1995, more than 800 educators from around the world have received the award. The 2023 awardees are:
Kristina Ishmael, deputy director, Office of Educational Technology, U.S. Department of Education (Washington, D.C.)
Julie Mitchell, Ed.D., superintendent, Rowland Unified School District (California)
Arsenio Romero, Ph.D., secretary of education, New Mexico Public Education Department
20 to Watch Award
This award recognizes 20 up-and-coming individuals who are already making a difference through their work. Winners have exemplified excellence through projects or artifacts that others can replicate. The 2023 honorees are:
Laurel Aguilar-Kirchhoff, adjunct instructor, consultant and author, California Foundation for History Education/CSUSB (San Bernardino, California)
Kristen Brooks, technology specialist, Cherokee County School District (Canton, Georgia)
Danelle Brostrom, educational technology coach, Traverse City Area Public Schools (Michigan)
Logan Childress, emerging technology specialist, Bristol Virginia Public Schools (Virginia)
Briana H. Clarke, STEM teacher, Park Day School (Oakland, California)
Molly Dettmann, teacher librarian, Norman Public Schools (Oklahoma)
Nadine Ebri, district specialist, technology innovation, Duval County Public Schools (Jacksonville, Florida)
Michelle Eckler, Ed.D., supervisor of technology for teaching and learning and administrator of the virtual learning academy, Waterbury Public Schools (Connecticut)
Joe Grabowski, founder and director, Exploring by the Seat of Your Pants (Elora, Ontario, Canada)
Laurie Guyon, coordinator for model schools, WSWHE BOCES (Gansevoort, New York)
Stephanie Howell, instructional technology coach, Pickerington Schools (Ohio)
Sawsan Jaber, Ph.D., NBCT, educational leader, East Leyden HS District 212 (Franklin Park, Illinois)
Dhouha Jemai, computer science teacher, Mustapha Khraif Middle School (Jundubah, Tunisia)
Heidi MacGregor, K-5 STEM integration specialist, Littleton Public Schools (Littleton, Massachusetts)
Justin Patterson, interactive media and technology education department chair, Baltimore County Public Schools (Maryland)
Greta Sandler, learning innovation leader, Belgrano Day School (Ciudad de Buenos Aires, Argentina)
Emily Thomas, technology integration analyst & trainer, Northeast Metro Intermediate School District 916 (White Bear Lake, Minnesota)
Victoria Thompson, customer success account manager, Microsoft Education (Redmond, Washington)
Yaritza Villalba, educator innovation lead, Microsoft Flip (Minneapolis, Minnesota)
Matthew Winters, senior technical trainer, Utah Education Network (Salt Lake City)
About ISTE
The International Society for Technology in Education (ISTE) is a nonprofit organization that works with the global education community to accelerate innovation in education through the smart use of technology. ISTE sets a bold vision for education transformation through the ISTE Standards, a framework for rethinking education and creating innovative learning experiences. ISTE hosts ISTELive, one of the world's most influential education events, and offers a wealth of professional learning opportunities focused on technology in education. For more information or to become an ISTE member, visit iste.org.