Leaders in Edtech Honored with Prestigious ISTE Awards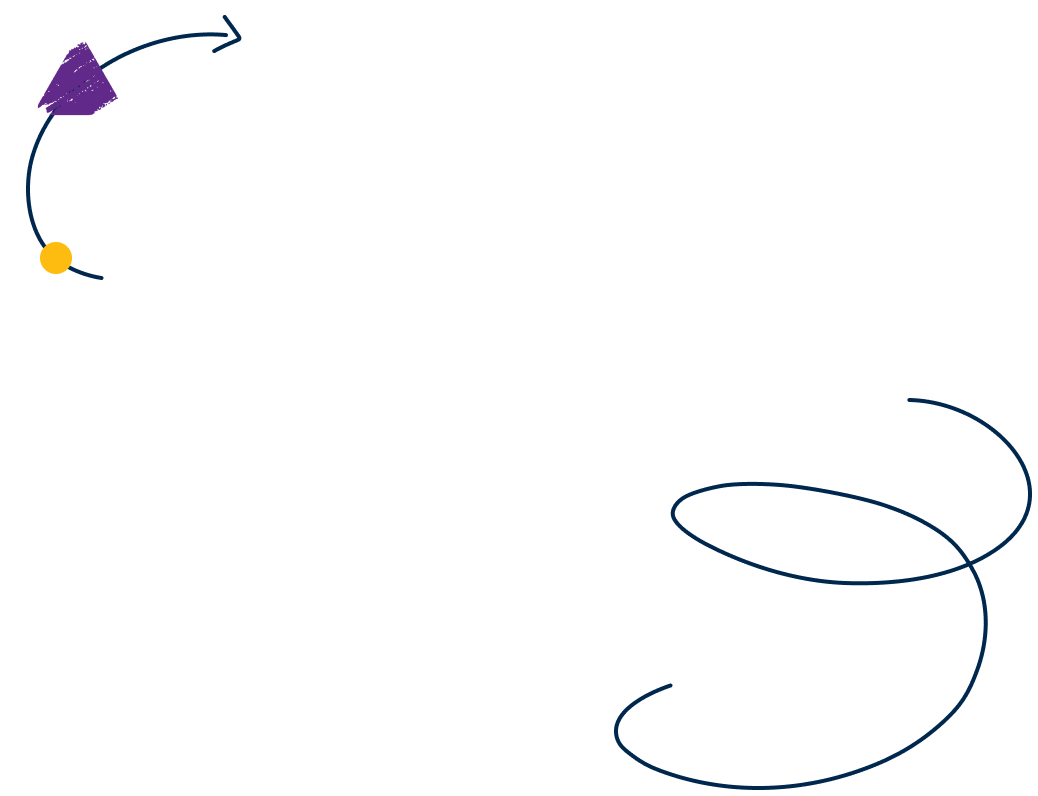 WASHINGTON, D.C. – May 15, 2018 – The International Society for Technology in Education (ISTE) has selected its 2018 award winners, including educators who work to increase access to computer science for all students, use technology with young children and lead districtwide innovation, to name a few. Each year, ISTE honors individuals who are leading the way in accelerating the use of technology to solve tough problems in education and inspire innovation. These winners represent a who's who in the edtech world and will be honored at ISTE's Conference & Expo in Chicago, June 24-27.

"The 2018 award honorees represent what can be accomplished by using technology to bring new opportunities to students," said ISTE CEO Richard Culatta. "We look forward to learning from these exemplary educators as they share their stories and accomplishments in Chicago."
The 2018 ISTE award winners are:
Award for Outstanding Leadership: Jennifer L. Parker, Ed.D., instructional technology/data and improvement consultant, Macomb Intermediate School District, Clinton Township, Michigan
Jennifer L. Parker, Ed.D., received this honor, which goes to a leader outside the classroom, in recognition of her commitment to ensuring that technology has a positive impact in schools. She is driven to make a difference for teachers and students by providing best-in-class instructional supports to ensure effective, efficient and memorable uses of technology. Most recently, Parker has been active in the Michigan adoption of the ISTE Student Standards (Michigan Integrated Technology Competencies). In addition, Parker is one of the original creators of the 21things Project and continues to serve as a creator and developer on the Project Team. The 21things Project was developed as a series of websites for free and open resources for professional development about technology integration in the classroom. The 21things Project holds two ISTE Seals of Alignment. Parker provides leadership, instruction and support for the effective use of technology to assist and inform instruction for the 130,000 students and more than 10,000 staff in Macomb County. Additionally, she serves on a variety of regional and state teams, organizations and committees through which she provides advice and support statewide.
Award for Outstanding Teacher: Leon Tynes Jr., technology instructor, Engineering and Science University Magnet School, New Haven, Connecticut
Leon Tynes Jr. received this award due in part to his commitment and dedication to his students, but also for his innovative teaching approach. Tynes' teaching methodology ensures that his students are engaged and working hard. Tynes often stays after school to provide his students additional support and maximizes his professional development opportunities over the summer to enhance his own knowledge. Tynes understands the value of collaborating with his colleagues and often helps them incorporate technology into their lessons. Tynes has also received other honors including: 2017 Teachers for Global Classrooms/IREX Fellowship (Morocco), 2017 Grosvenor Teacher Fellowship (Galapagos), 2017 ISTE Technology in Action award, the 2016 Henry Ford Teacher Innovator Award and the 2016 PBS Digital Innovator award.
Award for Outstanding Young Educator: Caitlin McLemore, academic technology specialist, Harpeth Hall, Nashville, Tennessee
Each year, ISTE identifies a young educator who shows great promise and commitment. Caitlin McLemore received this award because of her creativity, dedication and collaborative approach. This award is given to a teacher under age 35. McLemore has played an instrumental role on her team and works every day to ensure her students are well prepared for the world that awaits them when they graduate. Her collaborative teaching style allows her to work with every teacher in developing new and innovative projects in the classroom. She is on a constant journey to learn more and is currently pursuing an advanced degree. McLemore enjoys a challenge and when her colleagues present an idea to her, even if just in passing, she is quick to try and operationalize the idea to make it a reality. She guides her students to tinker and create using high-tech tools and online design software that empower them to problem-solve and think critically and creatively. McLemore knows these skills will benefit her students in the future.
In addition to the Outstanding Young Educator, ISTE also honored five Emerging Leaders:
Adam Burns, broadcasting and innovation teacher, Troy Athens High School, Troy, Michigan
Rhianon Gutierrez, digital learning specialist, Boston Public Schools, Roxbury, Massachusetts
Kimberly Lane Clark, Ed.S., blended learning specialist, Lancaster Independent School District, Lancaster, Texas
Kristen Mattson, Ed.D., library media specialist, Waubonsie Valley High School, Aurora, Illinois
Josh Stock, teacher, innovator and awesomeness expert, Santa Fe Trail Middle School, Olathe, Kansas
Distinguished District Award: Pickerington Local School District, Pickerington, Ohio
Chris Briggs, Ed.D., superintendent
Brian Seymour, director of instructional technology
Jena Cooper, instructional technology coordinator
Jennifer Furey, instructional technology coordinator
David Hayward, instructional technology coordinator
Stephanie Howell, instructional technology coordinator
Pickerington Local School District is being honored with the Distinguished District Award for its work to use technology in transforming teaching and learning. Some examples of the innovation happening in Pickerington include: implementing a 1:1 program for the entire district in grades PK-12, focusing on using technology to improve instructional practice developing a form of blended learning known as "tradigital learning" to transform pedagogy and creating professional development opportunities for the staff to expand its technology knowledge and expertise.
Award for Advocacy: Janice K.S. Mak, Arizona State board member, Arizona State Board of Education, Phoenix, Arizona
Janice K.S. Mak's advocacy work focuses on equity and access to computer science (CS) for every student. Mak's work in envisioning, establishing and cultivating CSforAZ, a statewide effort to expand access to CS, combined with her work on the Arizona State School Board and with the Arizona Department of Education, are powerful examples of advocacy in educational technology. Mak is an integral part of the work to update the ISTE CS Standards, serving on the Stakeholder Advisory Council. Mak also created a Girls Who Code club for middle school girls, working to raise awareness of equity issues in CS while inspiring girls to make, code and create. Mak hopes to inspire the next generation of innovators to make a difference in their communities.
Kay L. Bitter Vision Award: Pana M. Asavavatana, PK-2 technology and design coach, Taipei American School, Taipei, Taiwan
Given in memory of Kay L. Bitter, an early childhood educator for more than 20 years, this award recognizes an educator whose work has had a significant positive impact on the use of technology in education with learners in grades PK-2. Pana M. Asavavatana always knew she wanted to work with young children on their educational journey. When Asavavatana was given iPads for her classroom it sparked a shift in her teaching philosophy to include the way technology connects people as global citizens. Asavavatana focuses on helping students and teachers to not only use technology, but to understand how technology is an intricate part of how we think, learn and communicate, even at 5 years old. Asavavatana works every day to provide opportunities for our youngest learners to think about, analyze and apply skills that reflect how we live, work and play in our world today to redefine what it means to be literate in the digital age.
The ISTE Professional Learning Network (PLN) Awards honor individuals who have shown dedication and achievement in the focus areas of each ISTE PLN. The honorees are:
Administrator Network Annual Award for Exemplary Leadership: Christopher Weiss, principal, Riverside School, Greenwich, Connecticut
Arts and Technology Network Creativity Award: Tim Needles, media and art teacher, Smithtown Central School District, Sound Beach, New York
Award for Excellence in Teacher Education: Liz Kolb, clinical assistant professor, University of Michigan, Ann Arbor, Michigan
Computer Science Network Excellence Award: Jorge Valenzuela, educational coach, Lifelong Learning Defined, Inc., North Chesterfield, Virginia
Digital Citizenship Network Award: Gail Desler, technology integration specialist, Elk Grove School District, Elk Grove, California
Digital Equity Excellence Award: Ken Shelton, technology integration strategist, EdTechTeam, Los Angeles, California
Edtech Coaches Network Award: Robin Harris, instructional technology coach, Griffin-Spalding County School, Griffin, Georgia
Games and Simulations Excellence Award: Chris Luchs, associate dean, CTE, Colorado Community Colleges Online, Denver, Colorado
Global Collaborator Award: Nam Ngo Thanh, primary school teacher and teacher instructional coach, Nguyen Hoang Group, Ho Chi Minh, Vietnam
Inclusive Learning Network Outstanding Educator Award: Sean M. Arnold, special educator and STEM coach, New York City Department of Education District 75, New York, New York
Independent School Educators Network Outstanding Educator Award: Larry Kahn, chief technology officer, Trinity Valley School, Fort Worth, Texas
Interactive Videoconferencing Educator Award: Peter Paccone, social science teacher, San Marino High School, La Cañada, California
Interactive Videoconferencing Informal Educator Award: Mali Bickley, classroom collaboration specialist, Connected North Organization, Newmarket, Ontario
Librarians Network Primary Award: Megan Blakemore, library media integrator, and Elizabeth Fowler, principal, Dyer Elementary School, South Portland, Maine
Librarians Network Secondary Award: Ellen Stolarski, librarian, Saint Marys Area Middle School, Saint Marys, Pennsylvania
Literacy Network Award: Tammy Brecht Dunbar, teacher, Manteca Unified School District, Manteca, California, and Julie Hembree, librarian, Cougar Ridge Elementary, Sammamish, Washington
Online Learning Network Award: Lindsey Blass, personalized learning environments program manager, San Francisco Unified School District, San Francisco, California
Outstanding Learning Space Designer Award: Nicole Snedden, teacher instructional coach, Minnetonka Schools, Minneapolis, Minnesota
STEM Excellence Award: Johannes Strobel, professor and director, University of Missouri, Columbia, Missouri
Technology Coordinators Network Excellence Award: Jeremy Shorr, director, Teaching Institute for Excellence in STEM, Twinsburg, Ohio
Virtual Environments Network Pioneer of the Year: Mary Howard, teacher, Grand Island Central Schools, Grand Island, New York
# # #
The International Society for Technology in Education (ISTE) is a nonprofit organization that works with the global education community to accelerate the use of technology to solve tough problems and inspire innovation. Our worldwide network believes in the potential technology holds to transform teaching and learning.
ISTE sets a bold vision for education transformation through the ISTE Standards, a framework for students, educators, administrators, coaches and computer science educators to rethink education and create innovative learning environments. ISTE hosts the annual ISTE Conference & Expo, one of the world's most influential edtech events. The organization's professional learning offerings include online courses, professional networks, year-round academies, peer-reviewed journals and other publications. ISTE is also the leading publisher of books focused on technology in education. For more information or to become an ISTE member, visit iste.org. Subscribe to ISTE's YouTube channel and connect with ISTE on Twitter, Facebook and LinkedIn.