Discover a Reliable Framework for Selecting Edtech
Education leaders have unprecedented access to edtech products, but there's no clear way to determine a product's quality or effectiveness for learning. How can decision-makers know if a product meets learning standards and drives student achievement without a shared definition for what makes a product usable, valuable and effective?
That's where ISTE's Teacher Ready project comes in. Supported by funding from the Bill & Melinda Gates Foundation, ISTE's Teacher Ready framework provides reliable criteria for rating and reviewing edtech products – ensuring funding for edtech solutions is money well spent.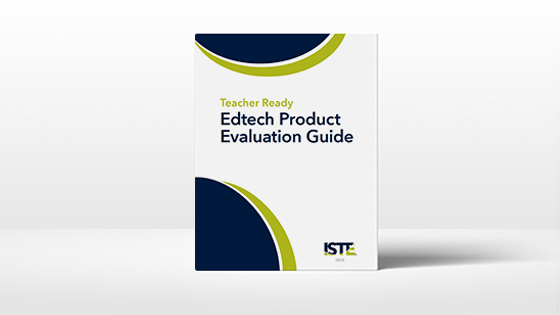 Find the Best Products for Transforming Learning
Successful edtech products align with how students learn best, are built for usability and make the work of teaching easier. But how can education leaders, edtech decision-makers and teachers find these products? The Teacher Ready Edtech Product Evaluation Guide helps educators and decision-makers reliably evaluate edtech products, ensuring they select effective, high-quality products that lead to the best teaching and learning experiences.
---
Learn More From These Articles

Article: Empowering Educators and Enhancing Product Quality
Learn about the reimagined
ISTE Seal
, formerly the ISTE Seal of Alignment, which assists school district decision-makers in selecting edtech products that align with research-backed instructional practices.