Putting Educators and Students in the Driver's Seat
To prepare students for the careers of today — and tomorrow — educators must explore and integrate artificial intelligence (AI) into K-12 classrooms. AI is a critical element of any STEM curriculum. After all, it's a technology that's already making its way to classrooms in the form of adaptive software, recommendation engines and digital assistants. And generative technologies like ChatGPT, while causing a stir, present an opportunity to transform learning — as long as educators and learners discover how to strike the proper balance of risk vs. benefits.
Educators are the key to preparing students to thrive in a world where artificial intelligence is an integral part of their lives and careers. Over a thousand educators are already participating in ISTE-developed professional learning programs that provide training and resources to help students:
Develop knowledge and skills about AI.
Consider the capabilities, risks and ethical questions related to using AI.
Explore AI solutions to problems in their communities.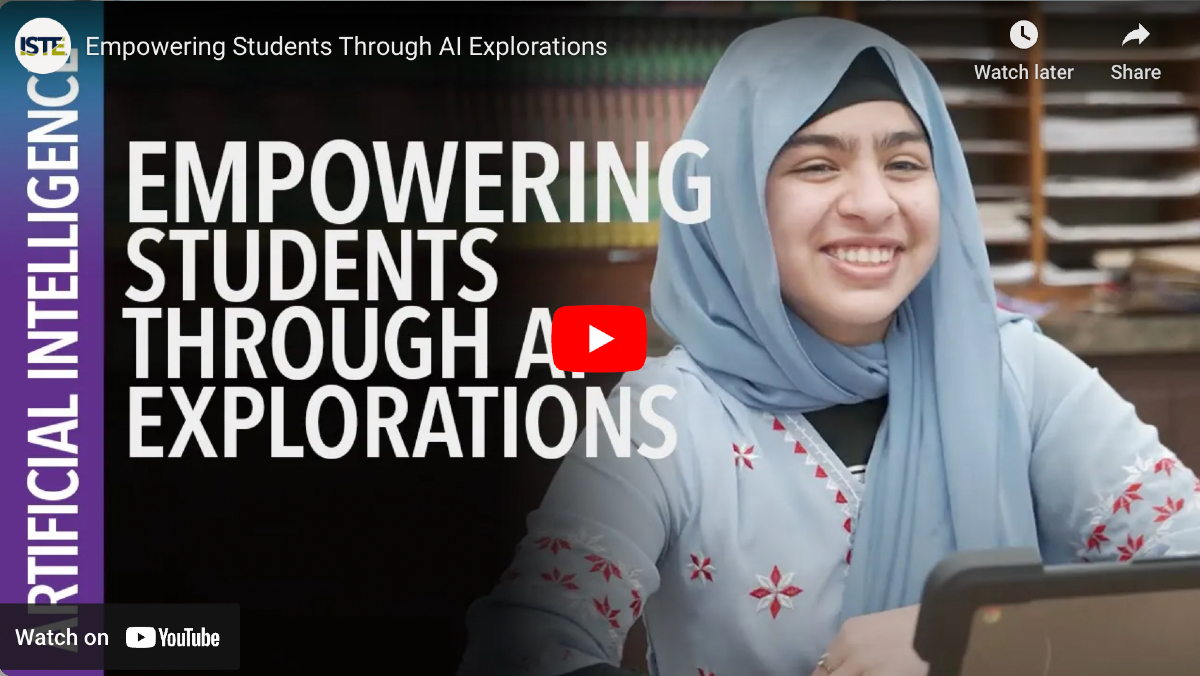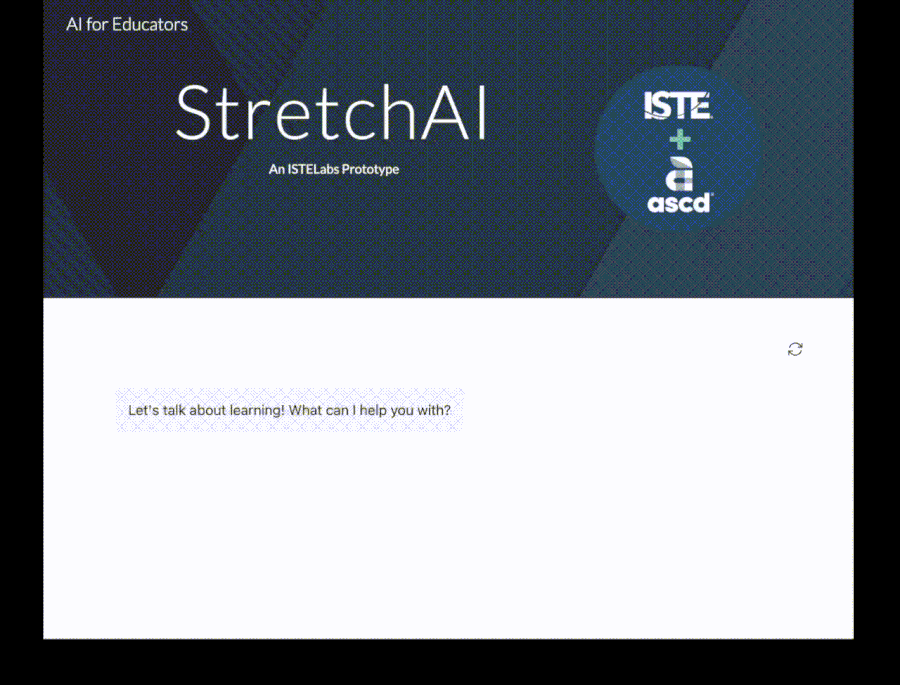 Introducing an AI Tool Just for Educators
Coming soon: Stretch AI, a chatbot just for educators! With Stretch AI, you can learn about the ISTE Standards and ASCD's research-based pedagogical practices – anytime, anywhere. Ask your questions and get answers you know you can trust! Sign up now for news and updates.
Free practical guides for engaging students in AI creation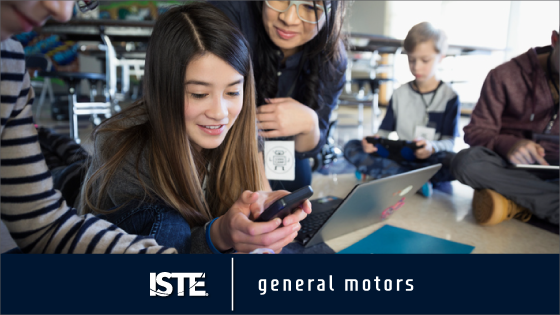 The Hands-On AI Projects for the Classroom guides from ISTE and GM provide elementary, secondary, elective and computer science teachers with innovative curricular resources about AI across various grade levels and subject areas. Each guide includes background information and four student-driven projects that directly relate to subject area standards, while providing foundational learning on what AI is, how it works and how it impacts society.
With these hands-on projects, students work directly with innovative AI technologies, participate in "unplugged" activities and create various products – from designing chatbots to presentations to video games – to demonstrate their learning. These hands-on guides are available in English, Spanish and Arabic.
---
Learn More From These Podcasts, Blog Posts, Case Studies and Websites