Champion the Transformation of Instruction Through Technology
Join Us in May for the Spring Ed Tech Advocacy and Policy Fly-In!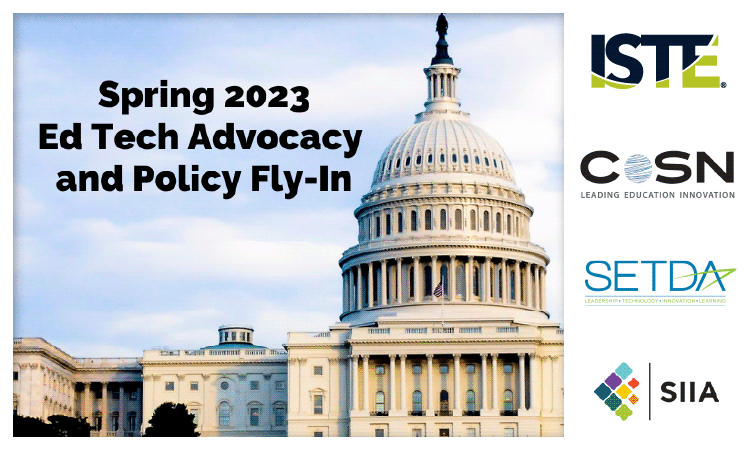 Your voice is essential to improving federal edtech policy and funding! That's why we need you to share with members of Congress your stories about how digital learning is key to creating equitable and effective learning.
Join ISTE, CoSN, SETDA and SIIA and your colleagues from school districts, states and education service agencies in Washington, D.C., May 2, to discuss edtech topics like student data privacy, the homework gap, edtech funding, cybersecurity, digital citizenship and educator professional development. We'll provide the training to help you make a significant impact on education.
Your participation makes all the difference. Register today for the Spring Ed Tech Advocacy and Policy Fly-In!
Guide: Using ESSA to Fund Edtech
This informative guide, written for educators and leaders, describes how technology can support many of the allowable uses of the Student Support and Academic Enrichment (SSAE) grant, provided through Title IV-A of the Every Student Succeeds Act (ESSA). Each subsection includes: where in ESSA or the U.S. Department of Education's guidance a specific use is permitted, research that supports technology integration and example cases at various organizations and school districts.
---
1. Set a Shared Vision
Policymakers can convene diverse stakeholders to establish a shared vision around what digital teaching and learning should look like. Adopting the ISTE Standards serves as an ideal first step in developing this shared vision.
Federal Policy Resources
The National Education Technology Plan
Developed by the US Department of Education's Office of Educational Technology, this flagship edtech policy document lays out a national vision for effective edtech use around the themes of equity, active use and collaborative leadership.
ESSA, Edtech and the Future of Education
ESSA governs K-12 education in the United States. How can education leaders leverage ESSA's different programs and provisions to establish a shared vision for effective edtech use?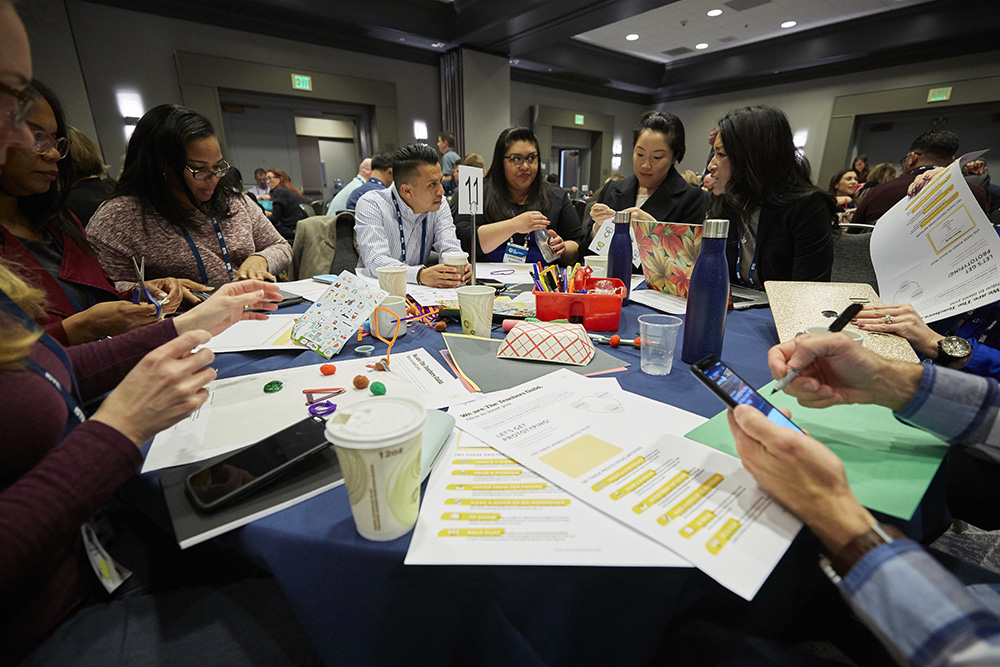 2. Build Educator Capacity
Policymakers can reimagine what qualifications they are seeking from pre- and in-service teachers by aligning certification and re-licensure policies with competencies outlined in the the educator section of the ISTE Standards. Policymakers can also establish incentivized pathways for educators to become ISTE certified.
Federal Policy Resources
Advancing Educational Technology in Teacher Preparation
Developed by the US Department of Education's Office of Education Technology, this policy brief outlines four guiding principles around how colleges/schools of education can better integrate technology into their teacher preparation programs.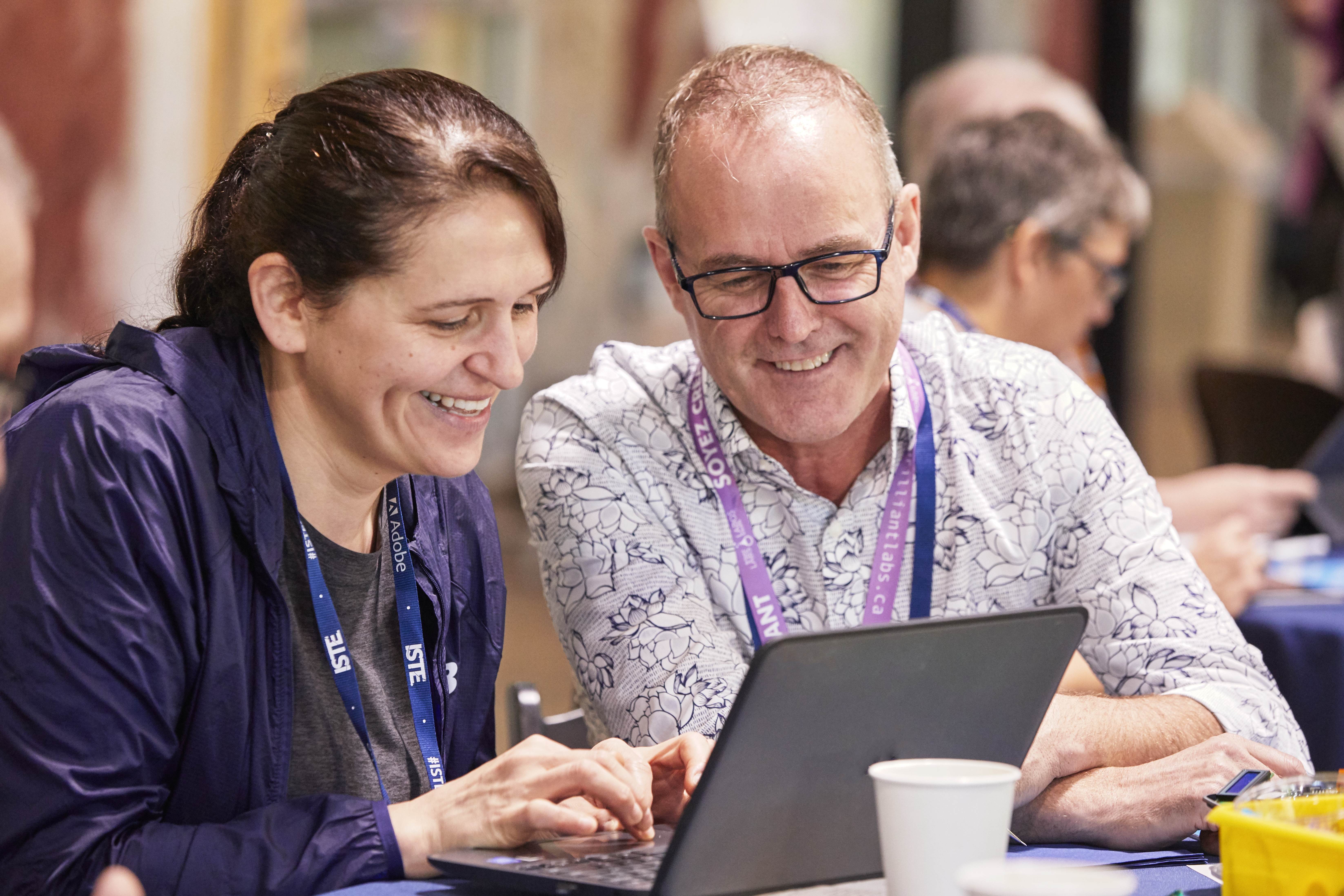 ---
3. Allocate Necessary Funds
Policymakers can influence the budget process around strategic deployment of federal and local funds, with a focus on helping educators build their capacity to use technology effectively in the classroom.
State Policy Resources
Utah Banks on Statewide Approach to Adopting Edtech
How is Utah funding edtech professional learning through its statewide Digital Teaching & Learning Grant program?
Ensuring Sustainability: How Can States Strategically Allocate Funds to Support Edtech Priorities?
How has Utah's investments into educator capacity building impacted practice in a sustainable way?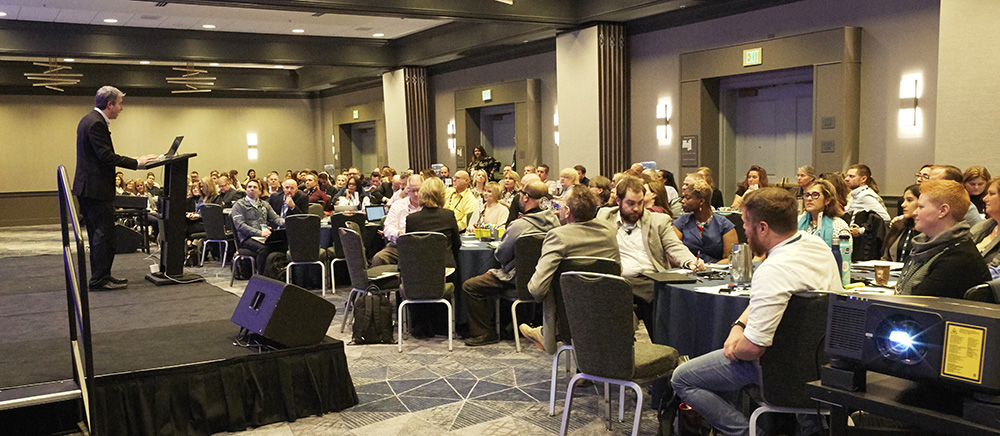 ---
Resources for Policymakers
Resources for Advocates
Other Resources
Join the ISTE
Advocacy Network
Subscribers will receive edtech advocacy news from ISTE as well as timely legislative updates and action alerts on digital learning policy developments.